In this Update:
Senate Passes PA Edge Program to Bring Jobs to Pennsylvania
Senate Votes to Provide Critical Aid to Fire & EMS Companies
Guardian of Small Business Recognition
$2.5 Million in Grants for Major Allegheny Projects
Three Bills Were Signed into Law This Week
Tuesday is the General Election
How Are Invasive Species Affecting You?
Reminder: Turn Clocks Back Saturday Night
Out and About in the 37th
---
Senate Passes PA Edge Program to Bring Jobs to Pennsylvania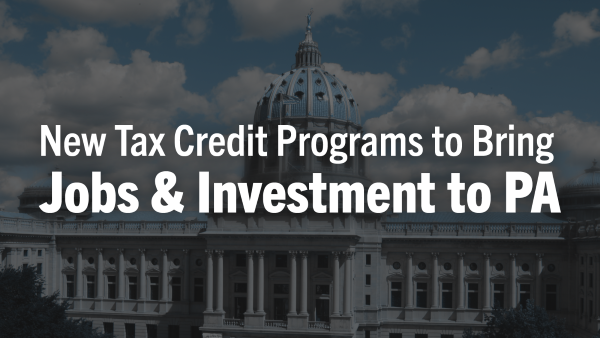 New jobs and more investment could be coming to Pennsylvania after the Senate voted to create and expand tax credit programs to support targeted investments in key industries.
The legislation would make new resources available for job growth under the newly established Pennsylvania Economic Development for a Growing Economy (PA EDGE) tax credit program. The program will be made up of four components to attract major new investments to Pennsylvania communities.
One of the new programs is the Regional Clean Hydrogen Hub Tax Credit program, which is designed to support projects requiring a capital investment of at least $500 million. Projects would also be required to make a good faith effort to use the local labor market and create at least 1,200 permanent and new jobs.
The bill would also establish a new Pennsylvania Milk Processing Tax Credit program to support Pennsylvania's dairy industry. The tax credit would be equal to 5 cents per gallon of milk purchased and processed from within Pennsylvania. The program would also require capital investment of at least $500 million, efforts to use local labor and the creation of at least 1,200 permanent and new jobs.
The legislation would also create the Semiconductor Manufacturing, Biomedical Manufacturing and Research. The Tax Credit program tax credits would be split evenly between semiconductor manufacturing and biomedical projects.
In addition, House Bill 1059 would increase the cap on the Local Resource Manufacturing Tax Credit Program, while ensuring tax credits remain available for construction of a smaller project facility in the near future. The bill was sent to the governor for enactment.
Senate Votes to Provide Critical Aid to Fire & EMS Companies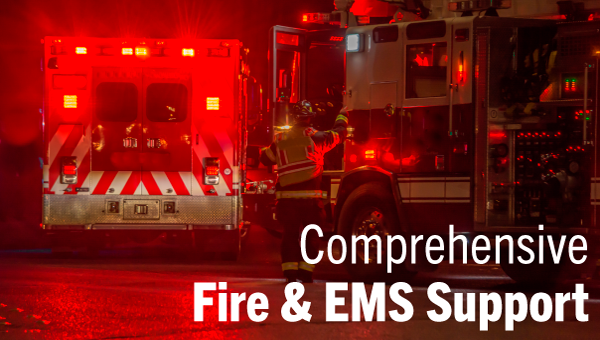 In the latest effort to help Pennsylvania's fire and emergency medical services, the Senate passed a comprehensive measure that would provide essential funding and support for these critical first responders.
The assistance is especially vital for volunteer fire companies struggling to recruit members and cover rising costs. As amended by the Senate, the measure would:
Put in place a Volunteer Tuition and Loan Assistance Program.
Establish recruitment, training and retention initiatives – including higher and secondary education partnerships for EMS.
Provide financial assistance for career and volunteer fire companies to shore up their facilities.
Increase the maximum amount of fire and EMS grants and allow merged companies to receive higher grants for 20 years.
Provide funding for online fire training.
Require the State Fire Commissioner to establish an online registry of firefighters' courses.
Set up a Fireworks Safety Education Program.
The measure was sent to the governor for enactment.
Guardian of Small Businesses Recognition

Last week, I was named a Guardian of Small Business by the National Federation of Independent Businesses (NFIB). The award is presented to legislators who consistently support pro-small business policies and initiatives.
Small businesses are the backbone of Pennsylvania's economy. As a business owner myself, I understand the challenges they face. I am proud of the work done this legislative session and I remain committed to being a voice for small businesses in the legislature.
I am honored to receive this award from NFIB, and I will continue the fight to keep Pennsylvania open for business.
$2.5 Million in Grants for Major Allegheny Projects
Two Redevelopment Assistance Capital Program (RACP) grants totaling $2.5 million was awarded to Allegheny County.
The first grant was awarded to the Borough of Pleasant Hills, located in the South Hills, for the construction of a new municipal building, replacing the current sixty-year-old building.
The Borough of Pleasant Hills has been a thriving community for many decades and has prioritized providing services to its residents," Robinson said. "I am pleased to assist the borough in receiving this grant and look forward to witnessing Pleasant Hills continue to thrive.
The National Aviary in Pittsburgh is receiving a grant of $500,000 for the construction of a state-of-the-art veterinary hospital, a habitat and programming space where learners can engage with animal ambassadors, and office space.
Animal enthusiasts come from near and far to visit the National Aviary, which is right here in our beloved Pittsburgh. This grant ensures the organization can continue to thrive and provide more educational opportunities for visitors. The National Aviary is an asset to our community, offering unique learning experiences for guests of all ages and employment opportunities for our residents.
Three Bills Were Signed into Law This Week
Increasing Penalties for Hiring Unauthorized Workers Becomes Law

My bill with Sen. Chris Gebhard to improve enforcement of the construction industry's use of the federal E-Verify system was signed into law last week.
Modernizing Port of Pittsburgh Commission

My bill to modernize the commission overseeing 200 miles of Pittsburgh region waterways was signed into law. Pittsburgh's famous three rivers have long served as Pennsylvania's 'gateway to the West' and the Port of Pittsburgh Commission plays a vital role in connecting our region's businesses with the funding necessary to expand commercial use of these waterways. I am pleased to sponsor the first upgrade to the commission's board membership in over 25 years to provide for improved and more efficient operation.
Honoring Afghanistan and Iraq Veterans

My bill honoring Pennsylvania veterans who have served in both Afghanistan and Iraq with the opportunity to apply for a special license plate was signed into law as part of Act 112 of 2022.
"I was proud to serve alongside these brave men and women during my service in the United States Marine Corps," said Robinson. "I am pleased to see my fellow service members honored with the ability to obtain an Afghanistan and Iraq Veteran license plate.
Prior to Act 112 of 2022, Pennsylvania only offered Afghanistan or Iraq veteran license plates separately. Since both conflicts happened concurrently, many veterans in the Commonwealth served in both theaters.
To receive the plate, veterans must provide proper documentation and a fee of $20 to the Department of Transportation.
Tuesday is the General Election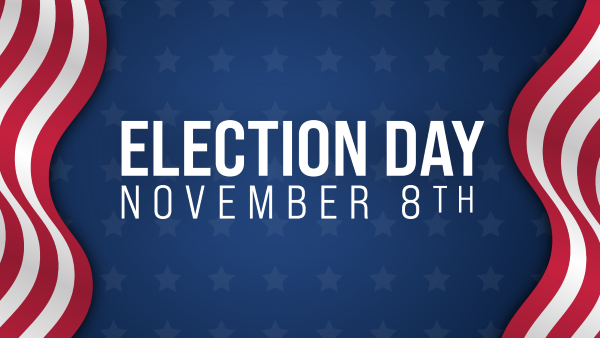 The General Election will be held Tuesday, and polls will be open from 7 a.m. to 8 p.m.
Voters who are voting for the first time in their election district will be required to show an ID. Acceptable IDs for first-time voters:
Driver's license
U.S. passport
Military, student or employee ID
Voter registration card
Firearm permit
Current utility bill, bank statement, paycheck or government check
Any ID issued by the Commonwealth or federal government
If you are unsure where to vote, you can find your polling place here. You can learn about the voting system your county uses here.
How Are Invasive Species Affecting You?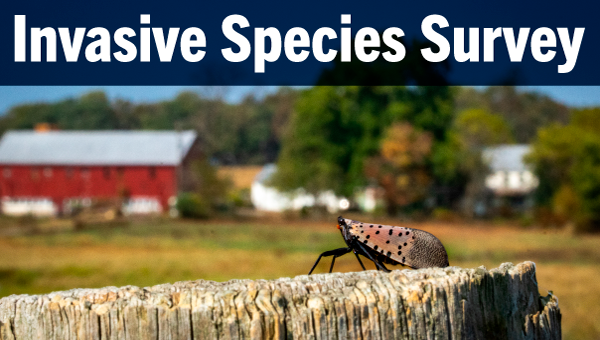 The impact of invasive species on Pennsylvania citizens, local governments, businesses and others is the focus of a survey being conducted by the Governor's Invasive Species Council.
The Invasive Species Impacts Survey will be used to chronicle the effects invasive plants, insects, animals and pathogens are having on land and waterways.
Invasive species include more than 140 invasive plant types, 25 plant diseases, 18 insects, 60 aquatic animals, five bird and mammal species, and more. The survey takes a few minutes to complete and is open through Nov. 13.
Reminder: Turn Clocks Back Saturday Night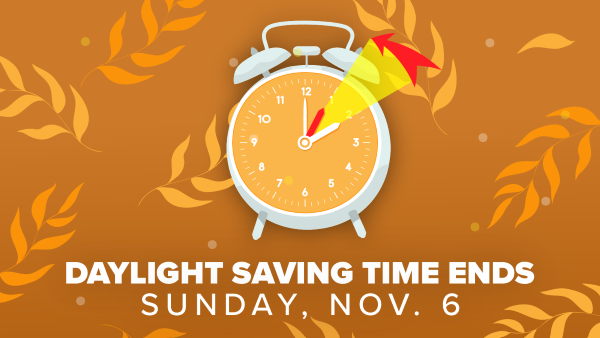 Daylight saving time ends Sunday at 2 a.m., so don't forget to set your clocks back one hour Saturday night.
Out and About in the 37th
I had the pleasure of welcoming the back-to-back state champion Bethel Park High School baseball team to the Senate Floor to be recognized for another successful season. Congratulations!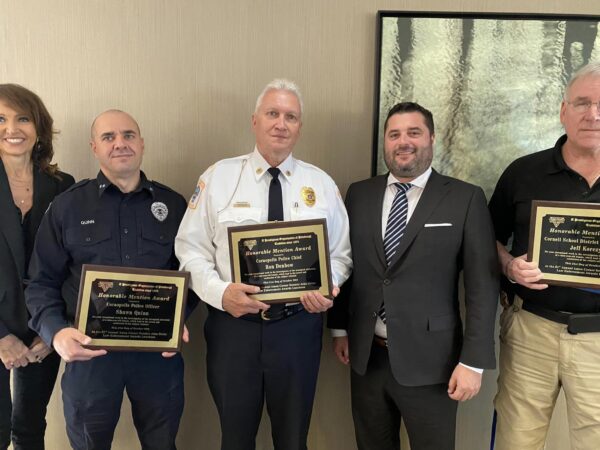 It was an honor to attend the 21st Annual Amen Corner Senator John Heinz Law Enforcement Luncheon to recognize our local heroic and outstanding police officers and everything they do to keep our communities safe. Thank you!
Congratulations to Allegheny Health Network and Pittsburgh Riverhounds SC on the grand opening of the new AHN Montour Health and Sports Medicine Center! Home to almost a dozen turf fields, this 78-acre facility will serve as the Riverhound's new practice space and attract travel teams and tournaments for athletes of all ages to our region.
I attended the groundbreaking of the new cargo terminal at Pittsburgh International Airport. Vendors from around the world are looking to PIT to alleviate the congestion in the international supply chain process due to our proximity to the majority of the population in North America.