In this Update:
Veterans Day Highlights
Celebrating the USMC 248th Birthday
Commemorating PA Medal of Honor Recipients
Steamfitters Local 449 Celebrates 110th Anniversary
Sewickley Library Celebrates 150th Anniversary
Expanding Access to Precision Medicine
Lead Free School Drinking Water
Senior Fair at Collier Community Center
Senate Advances Key Education, School Safety Budget Priorities
Funding for State-Related Universities Approved by Senate
---
Veterans Day Highlights
I attended several Veterans Day ceremonies around Pittsburgh and throughout the 37th district last week. It was a privilege to recognize this day with veterans, service members, and students who expressed interest in serving in the military.
Veterans breakfast hosted by students of Bethel Park School District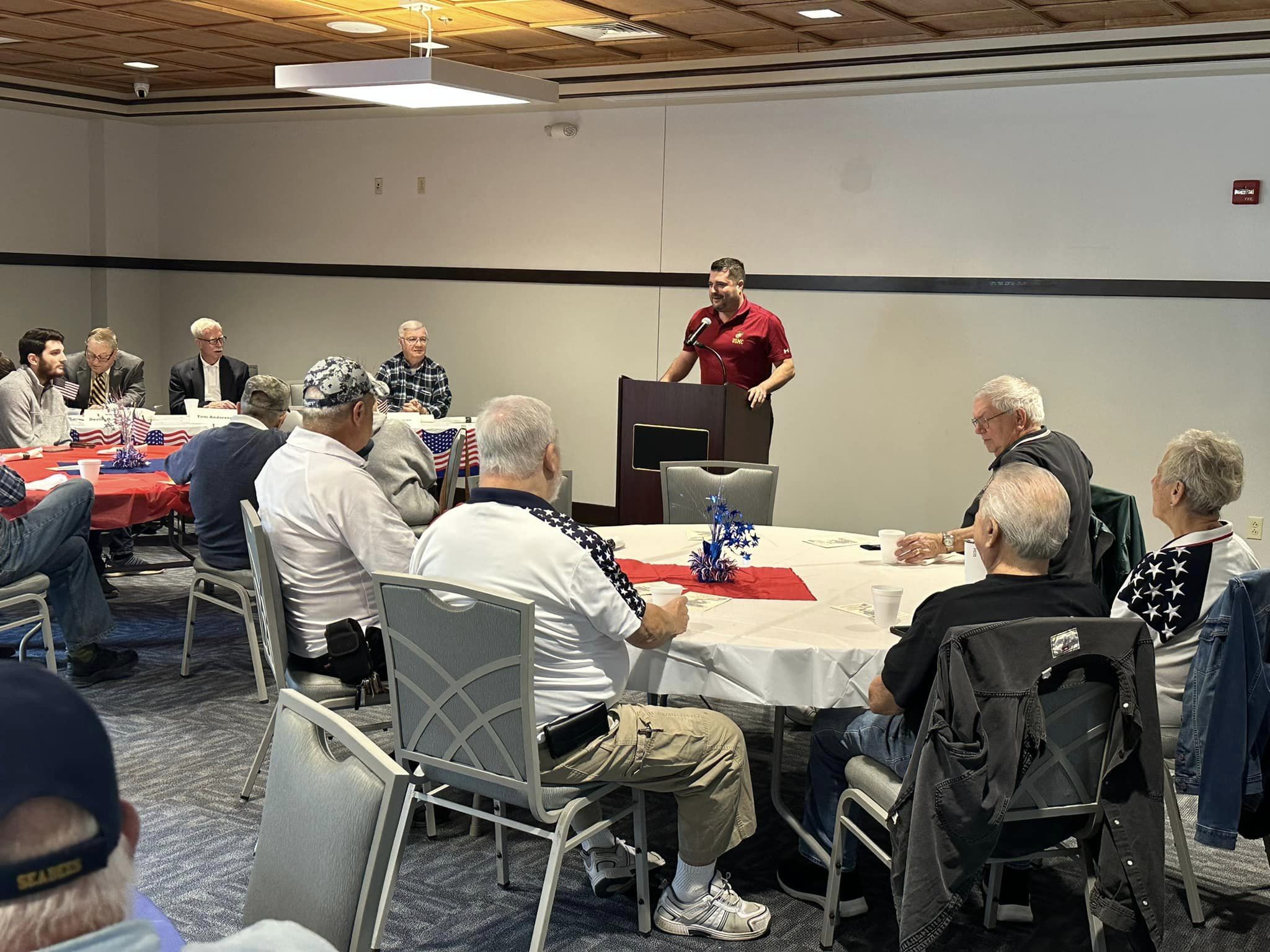 Veterans brunch at Collier Township Community Center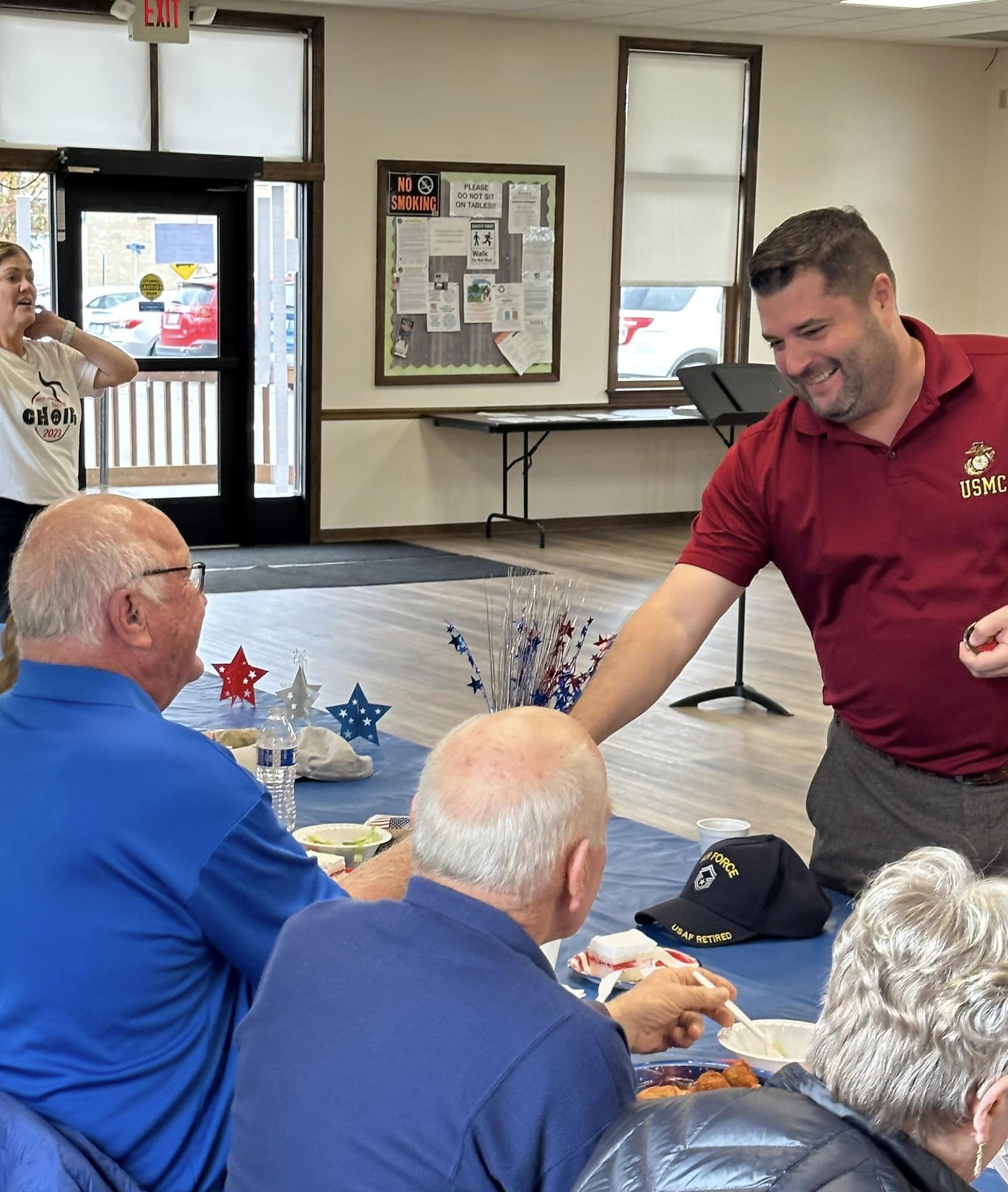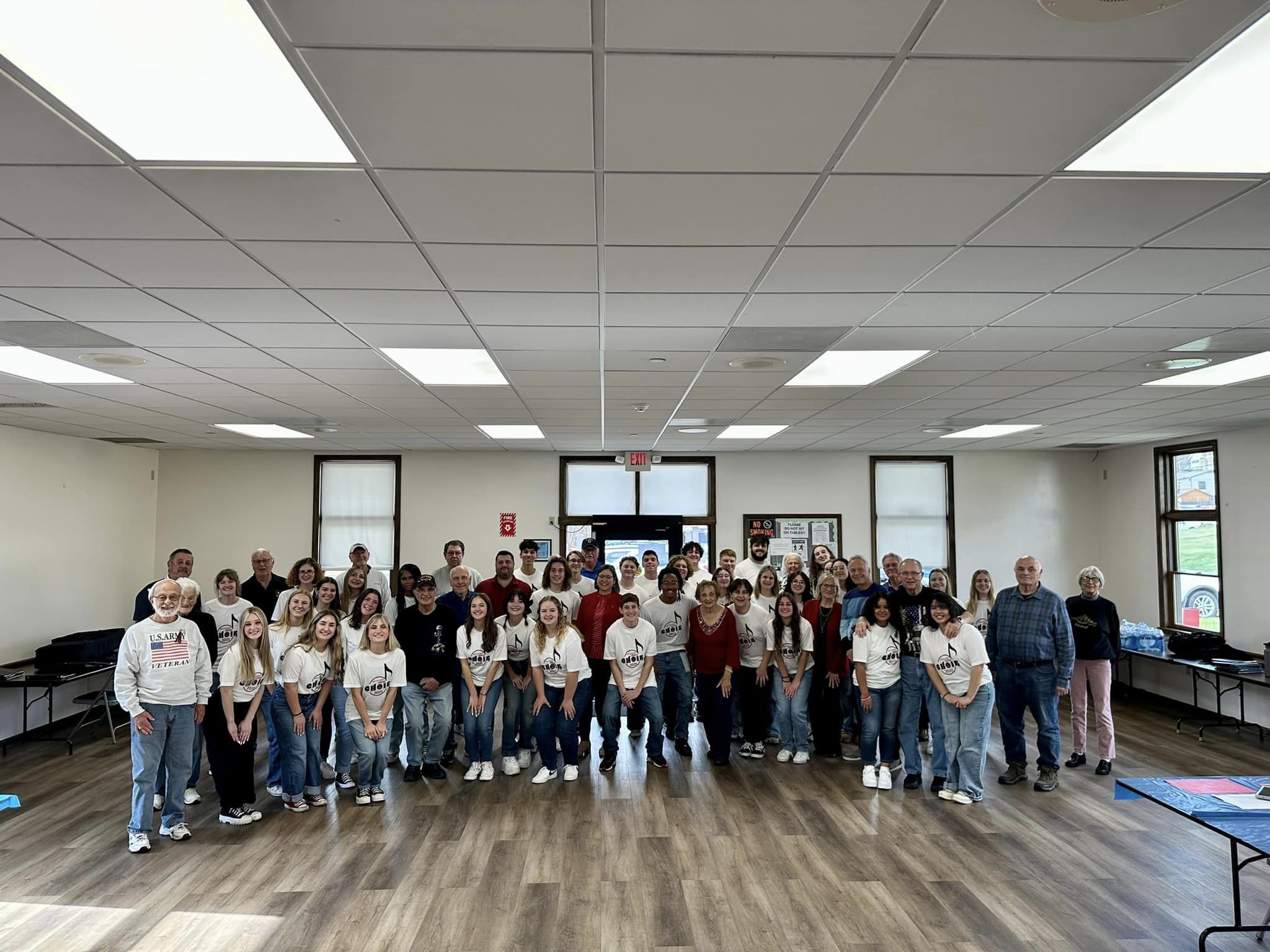 Veterans lunch in Findlay Township featuring performances from West Allegheny Show Choir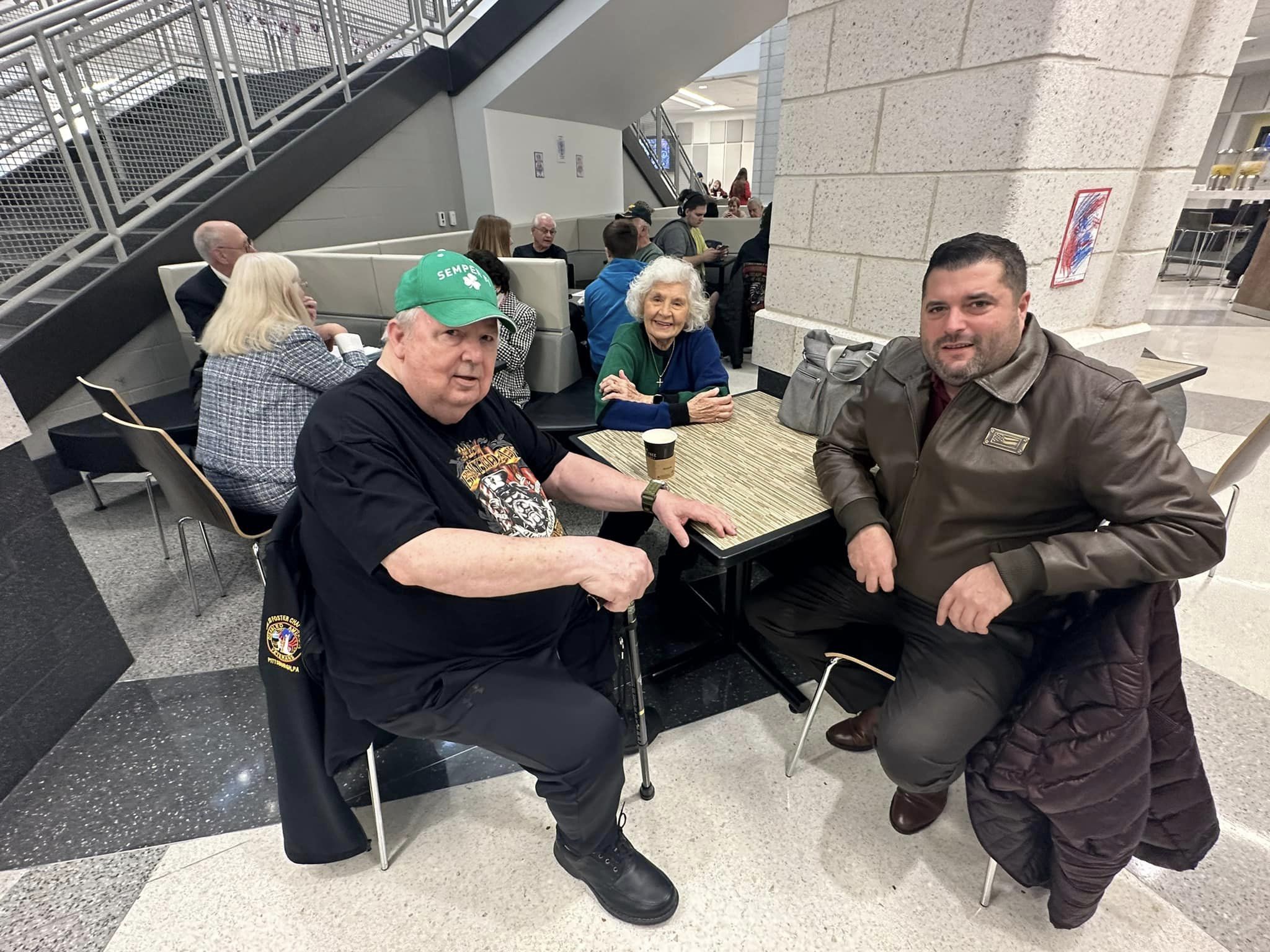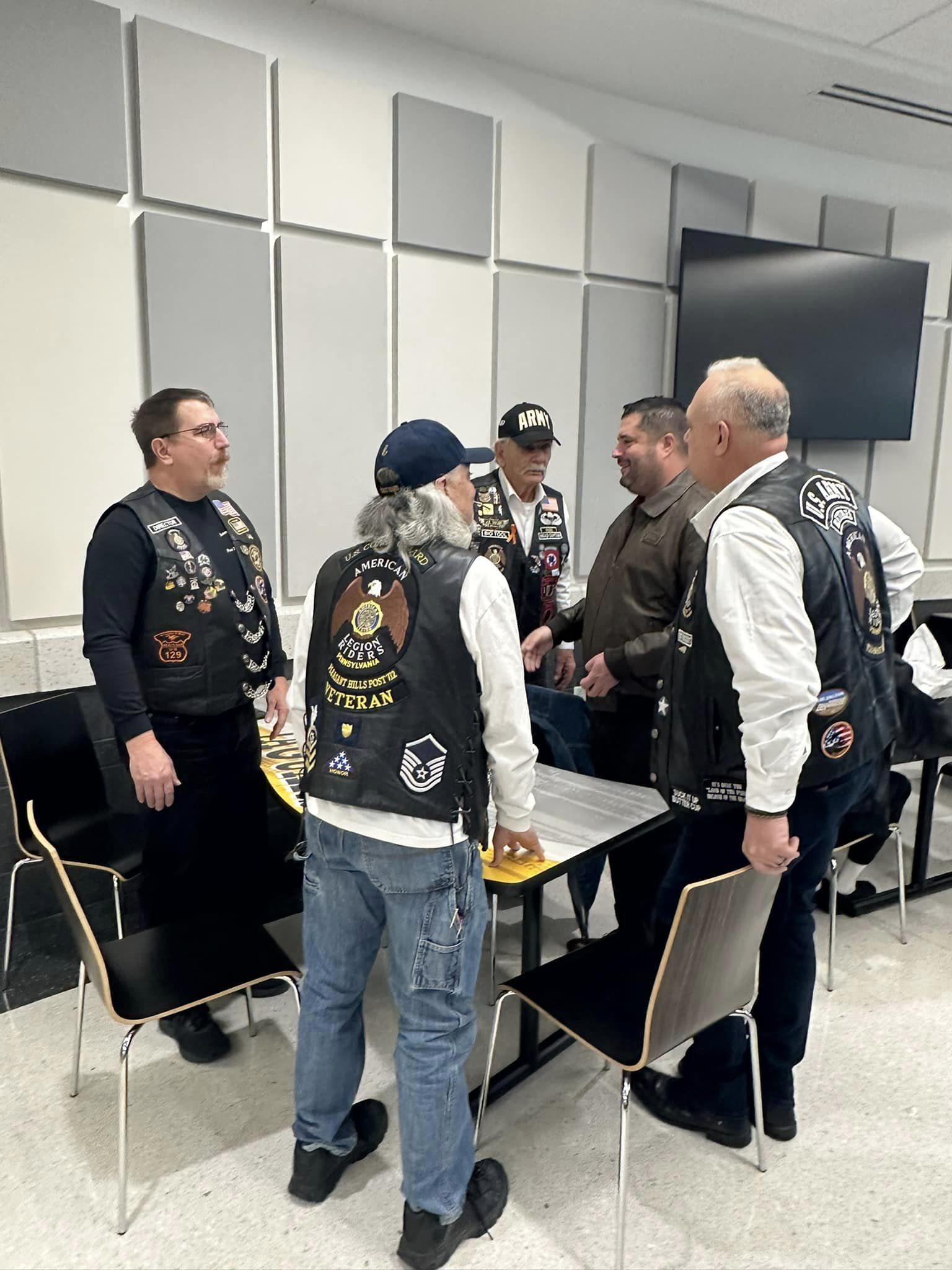 Annual Veterans Day celebration at Thomas Jefferson High School in West Jefferson Hills School District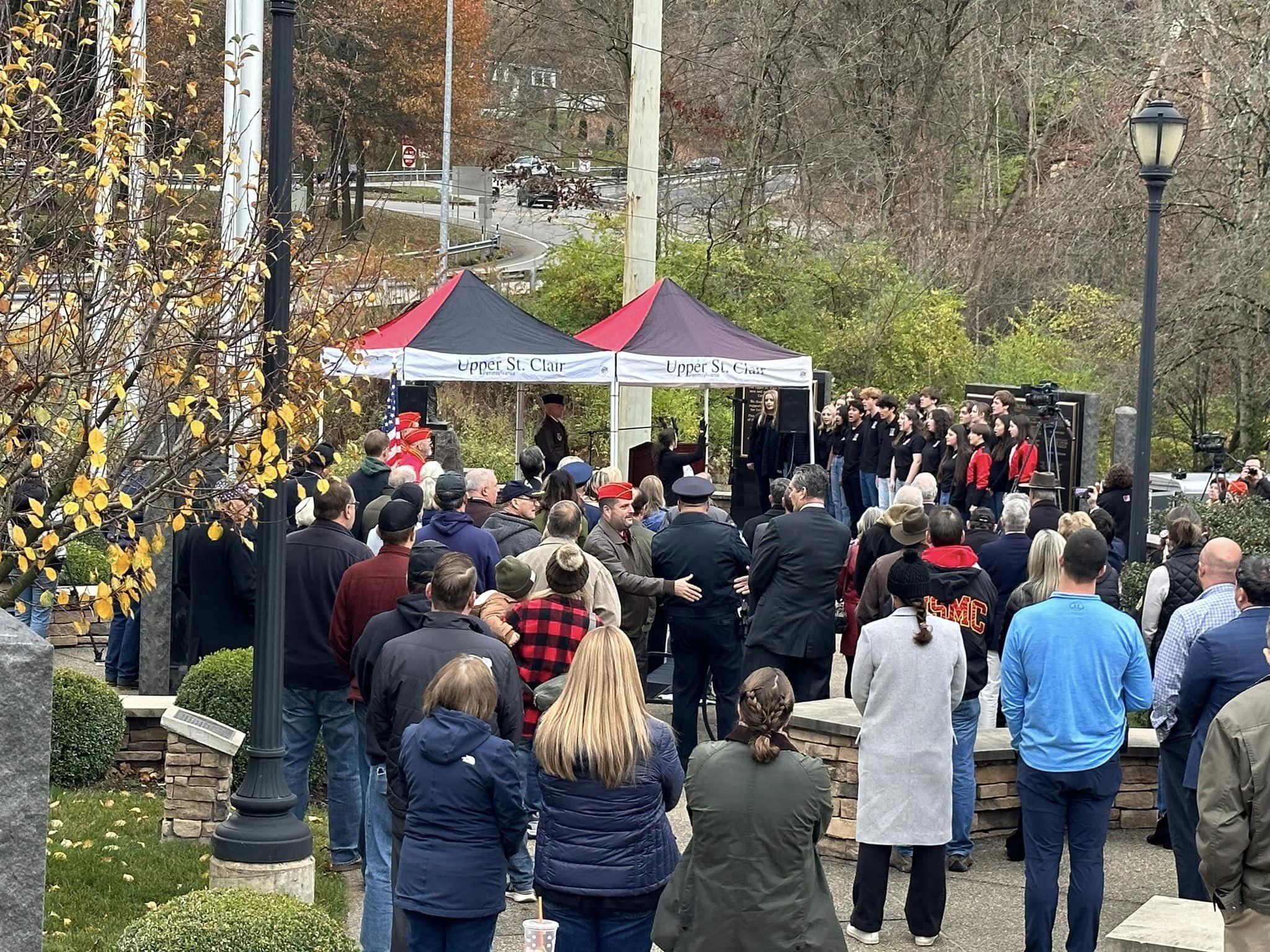 Veterans Day ceremony at Upper St. Clair featuring performances by students from Upper St. Clair High School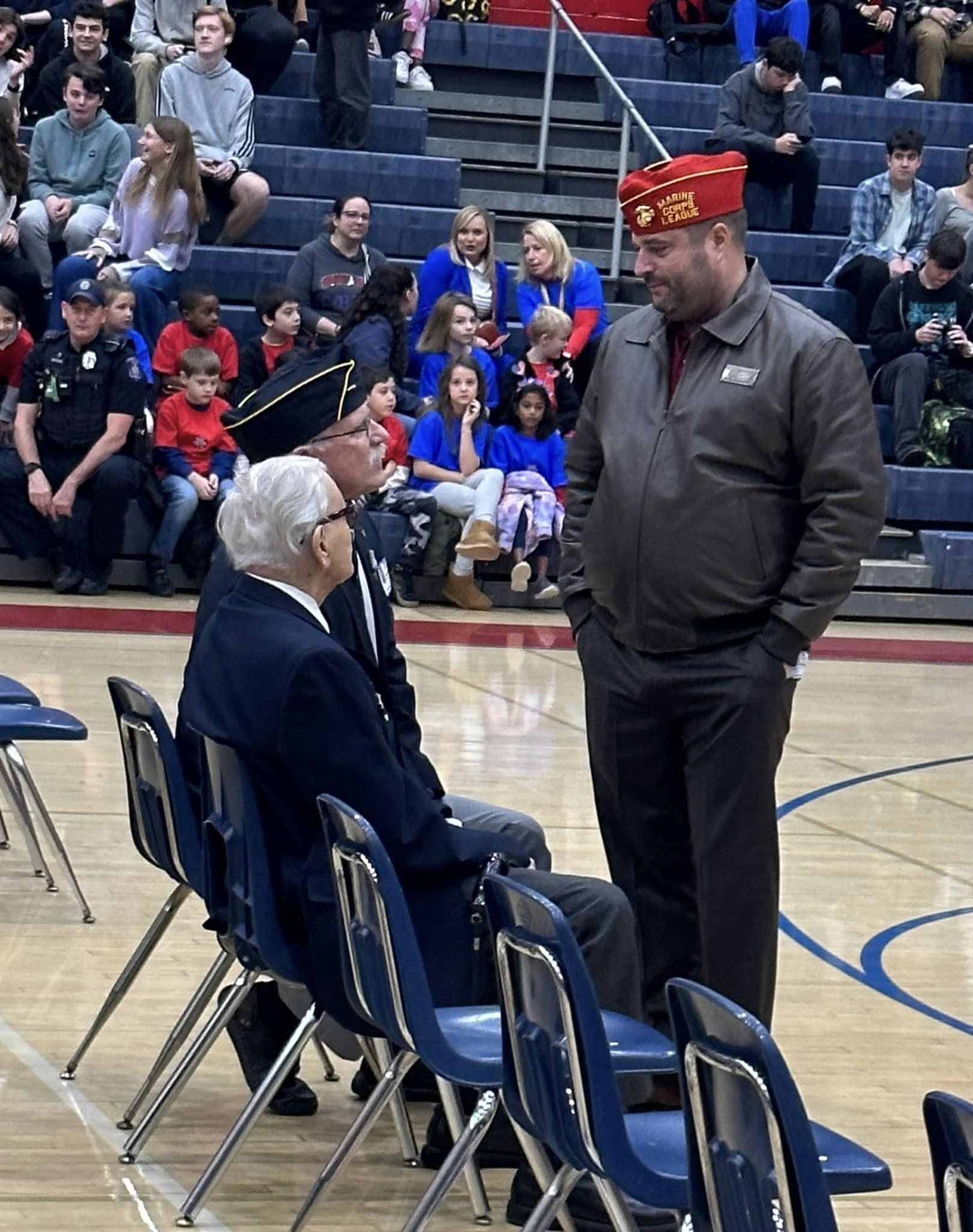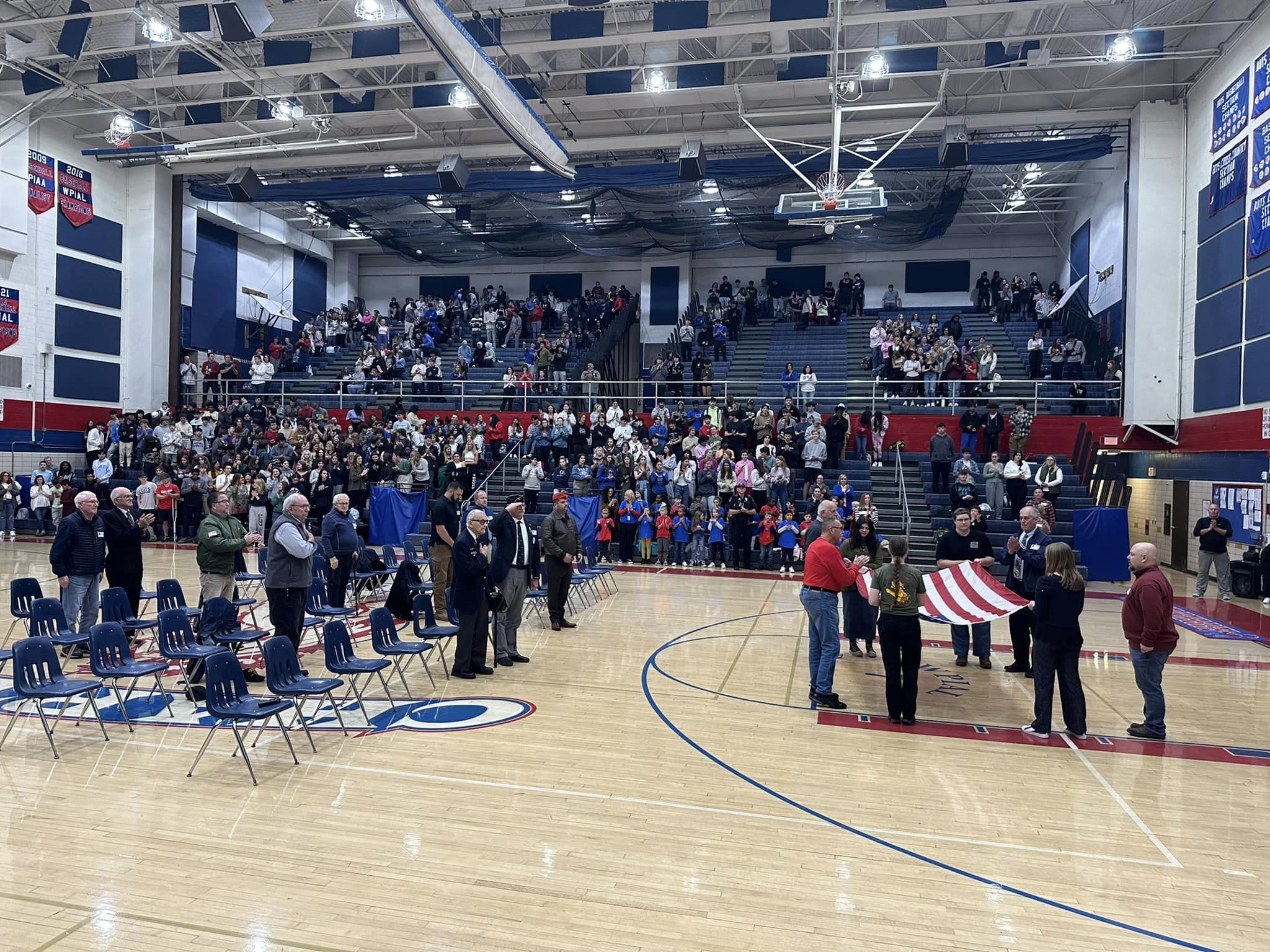 Flag raising ceremony at Chartiers Valley High School
Robert Morris University Veterans Breakfast, featuring guest speaker Ehab Al Akrawi, a Nasiriyah born US Army Interpreter and PA National Guard Veteran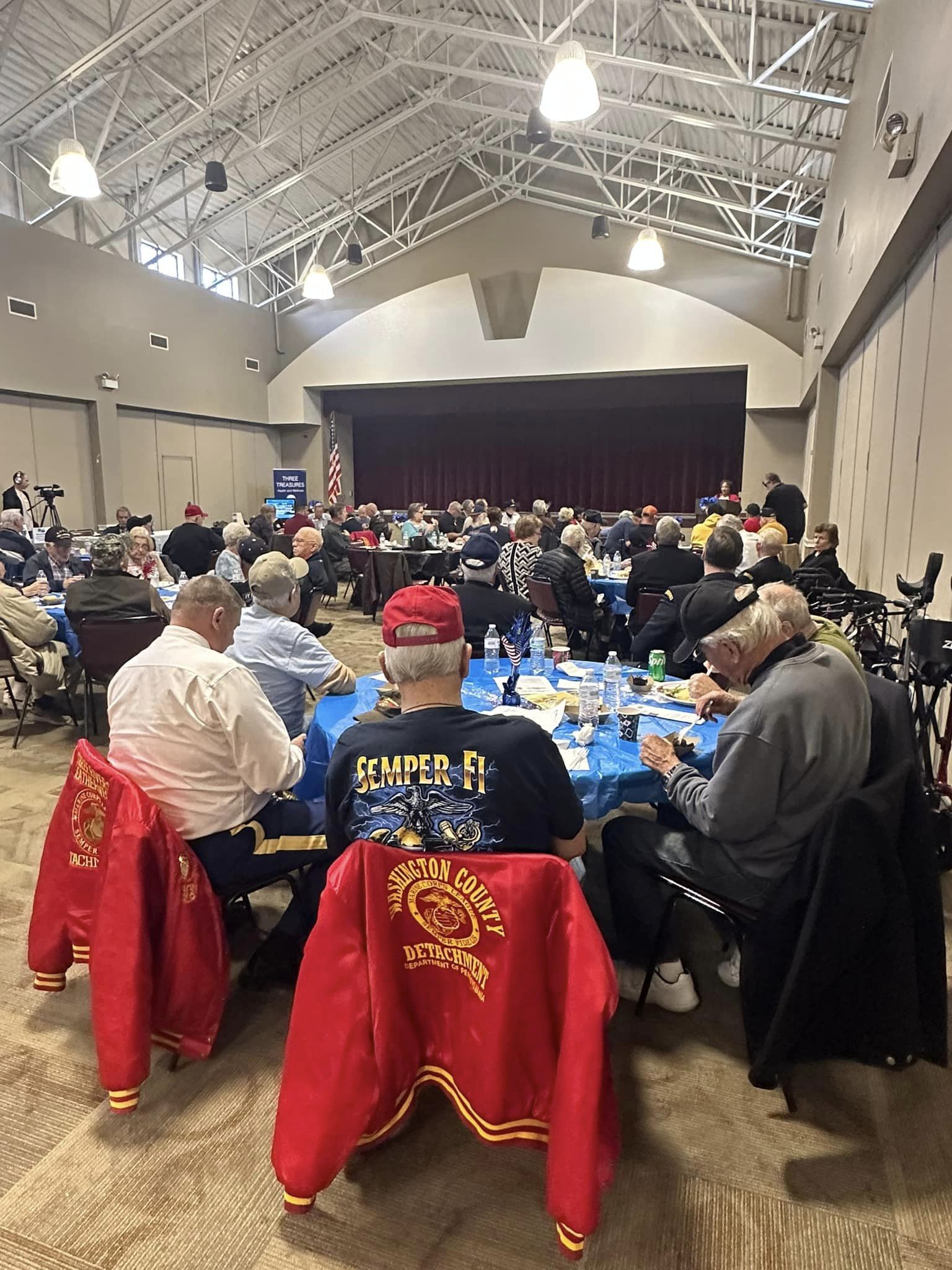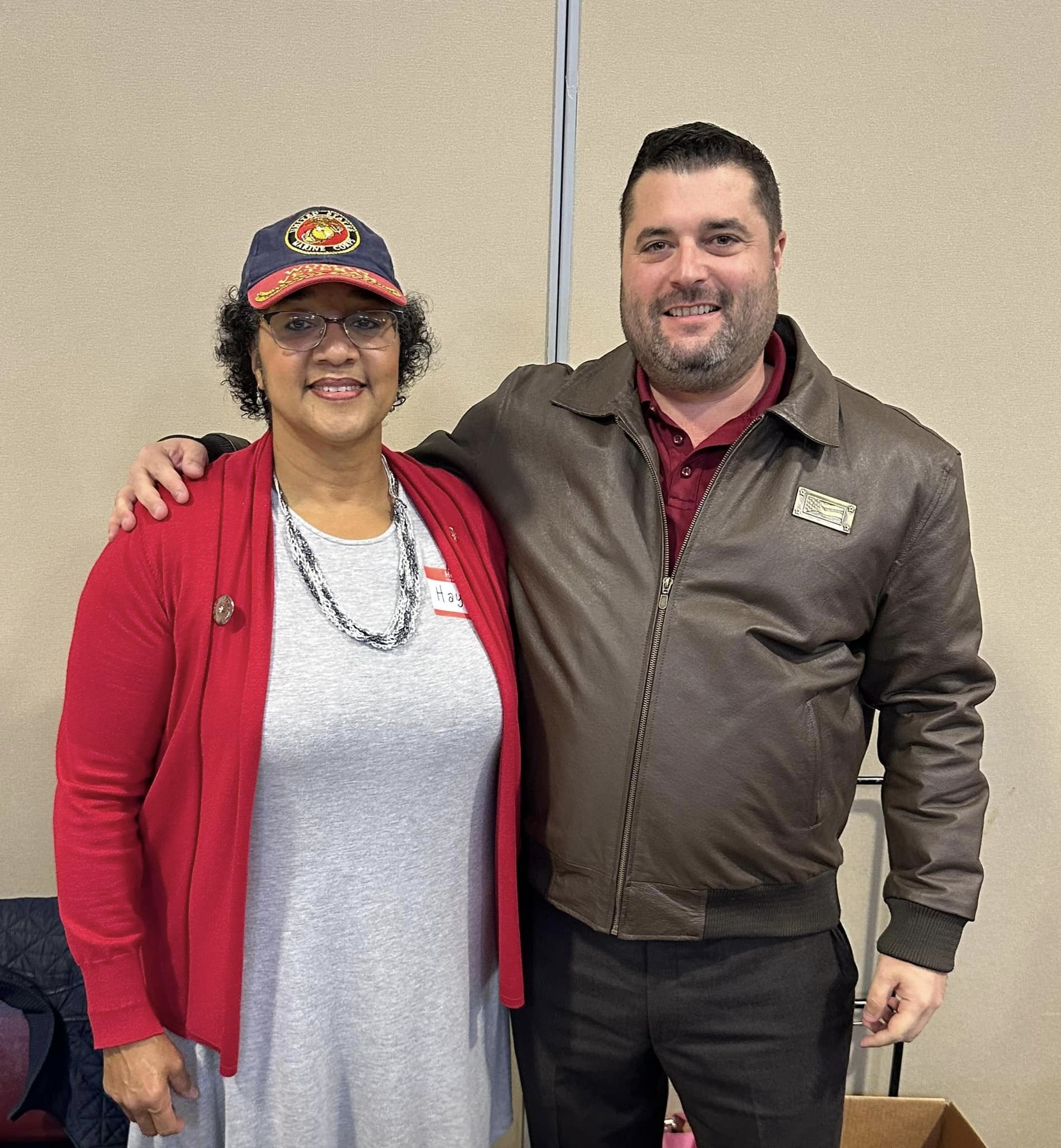 Veterans lunch at Bethel Park Community Center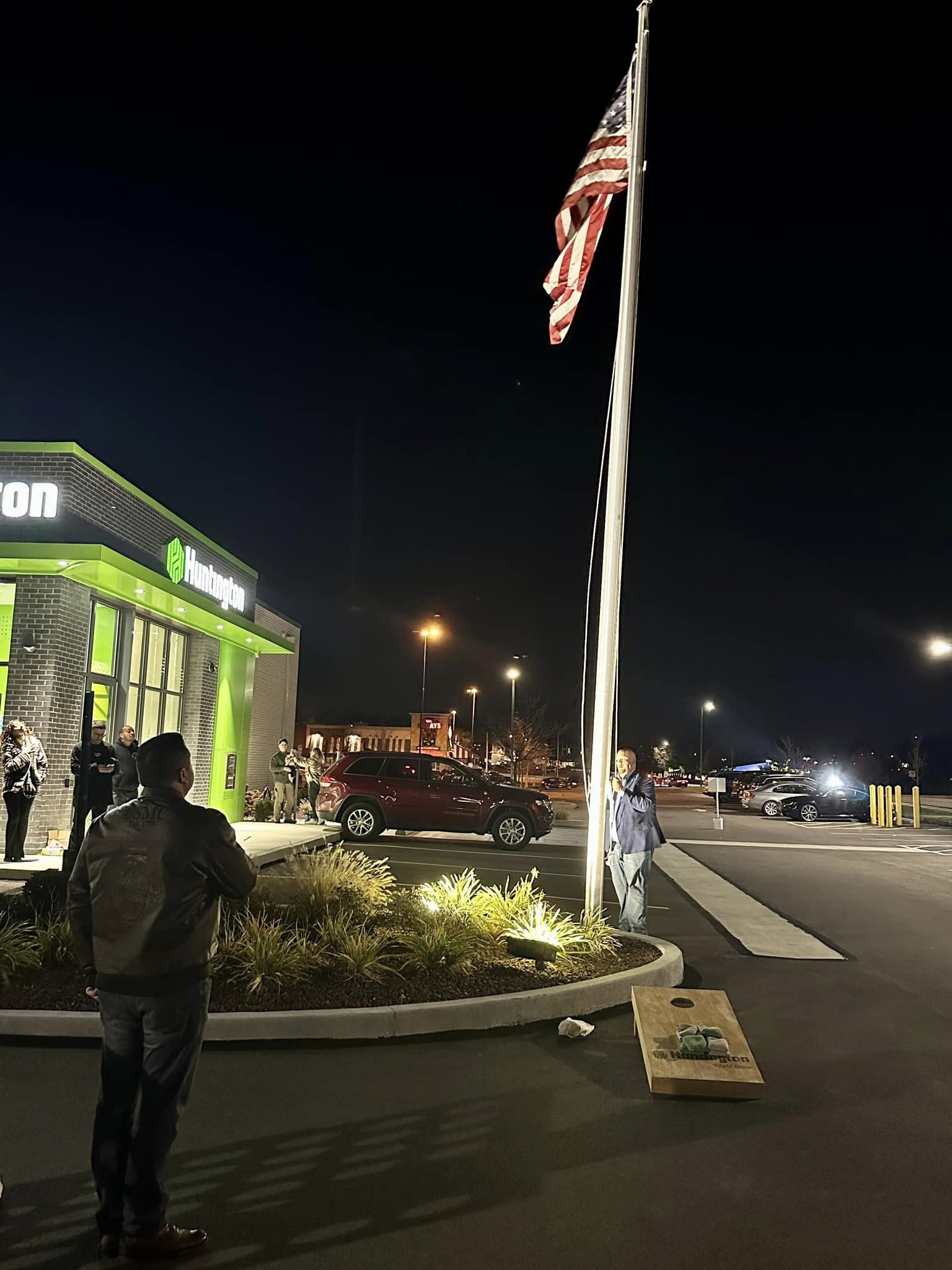 Flag raising ceremony in Bethel Park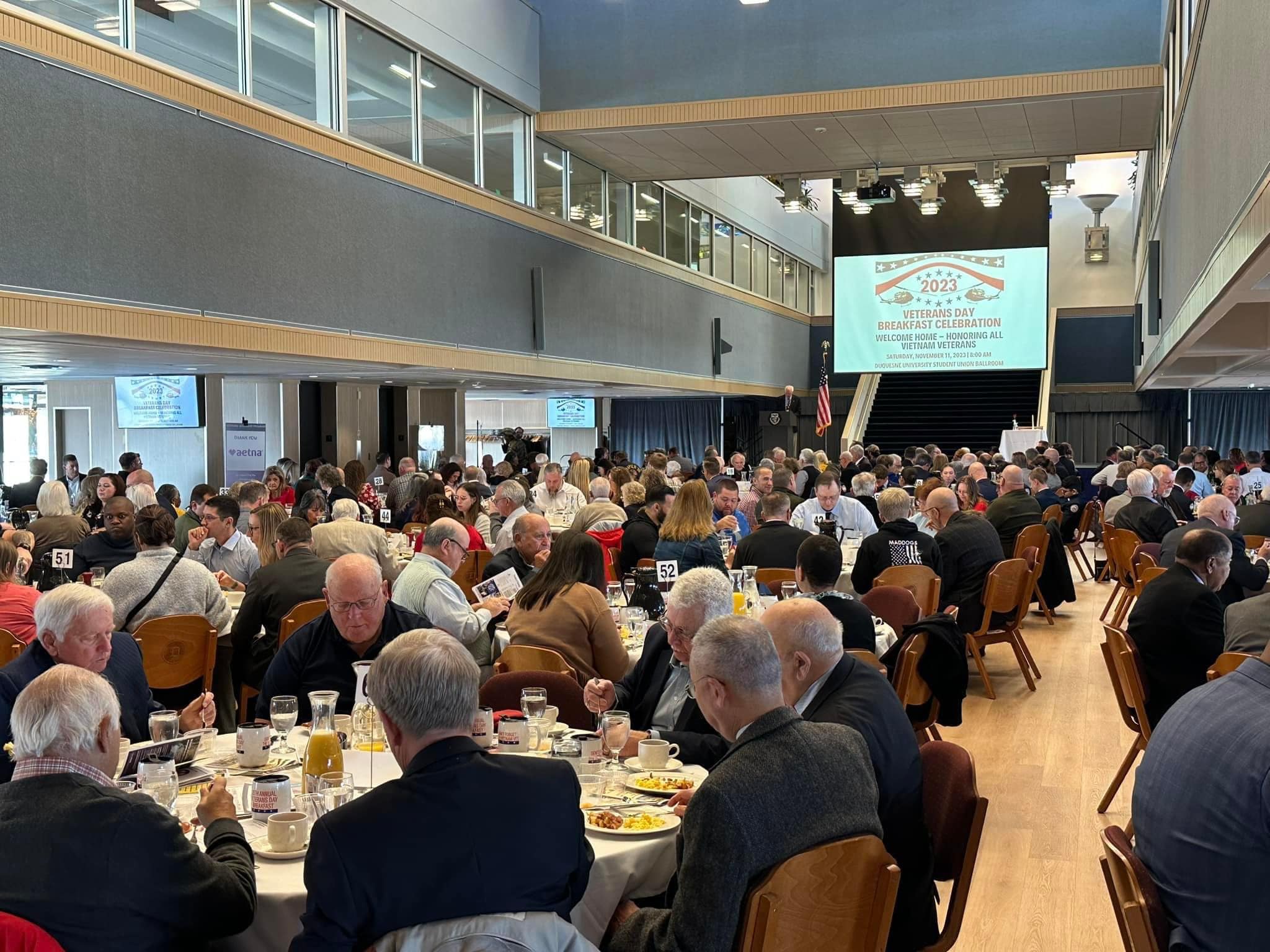 Veterans Leadership Program hosted a breakfast honoring our Vietnam Veterans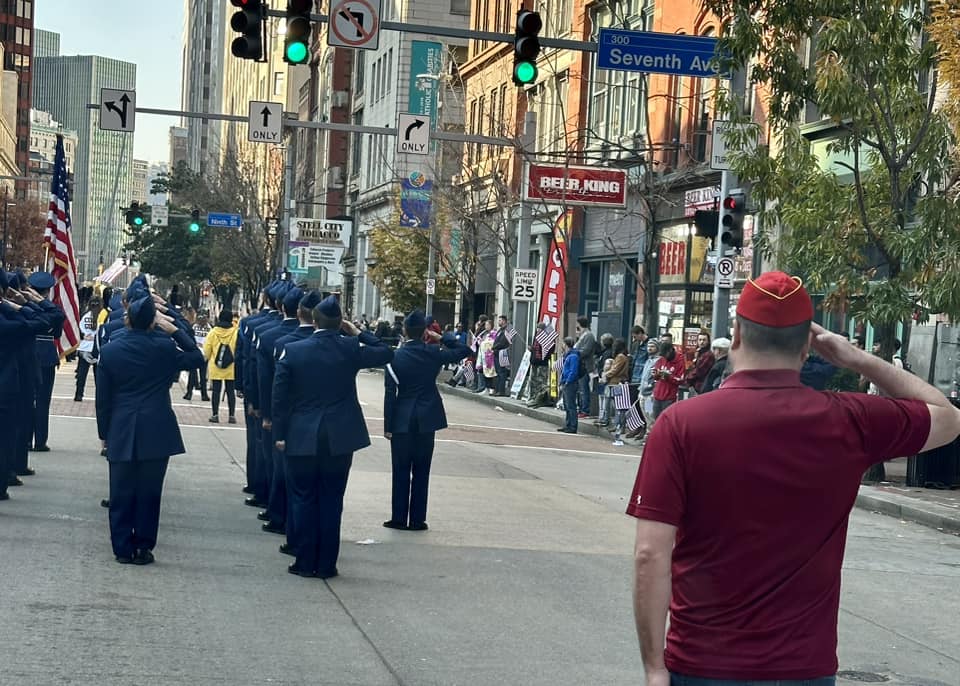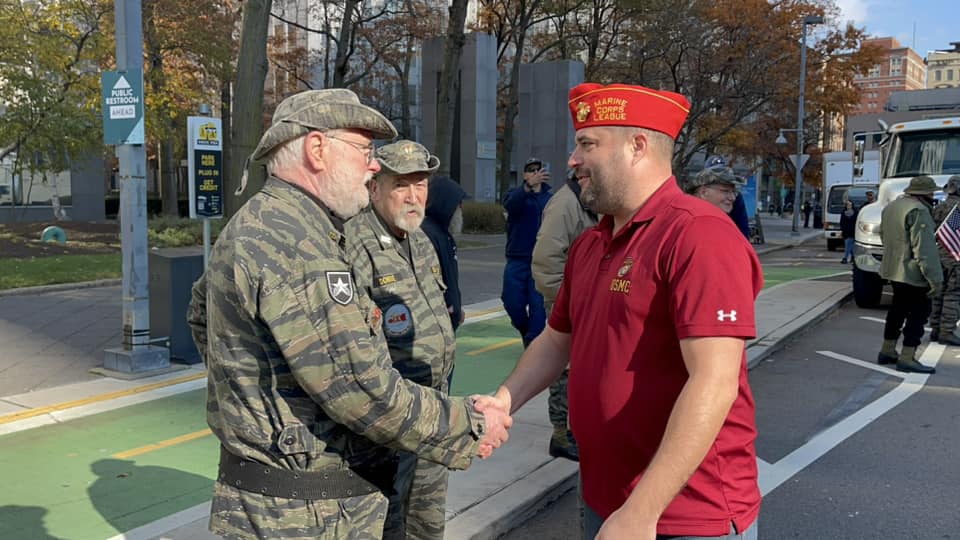 Annual Pittsburgh Veterans Day Parade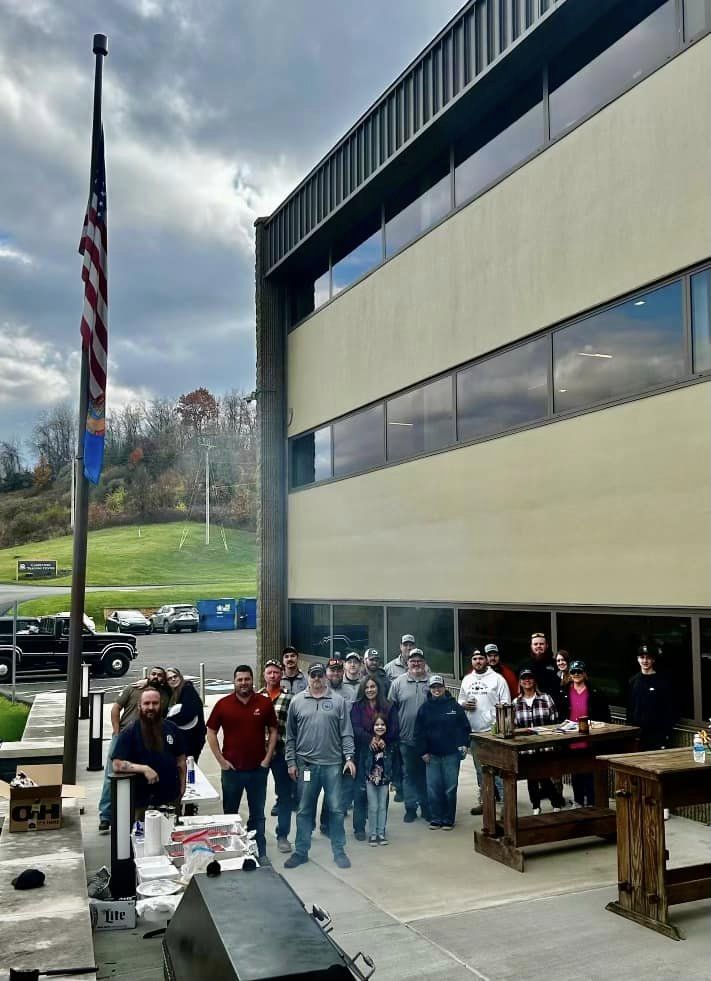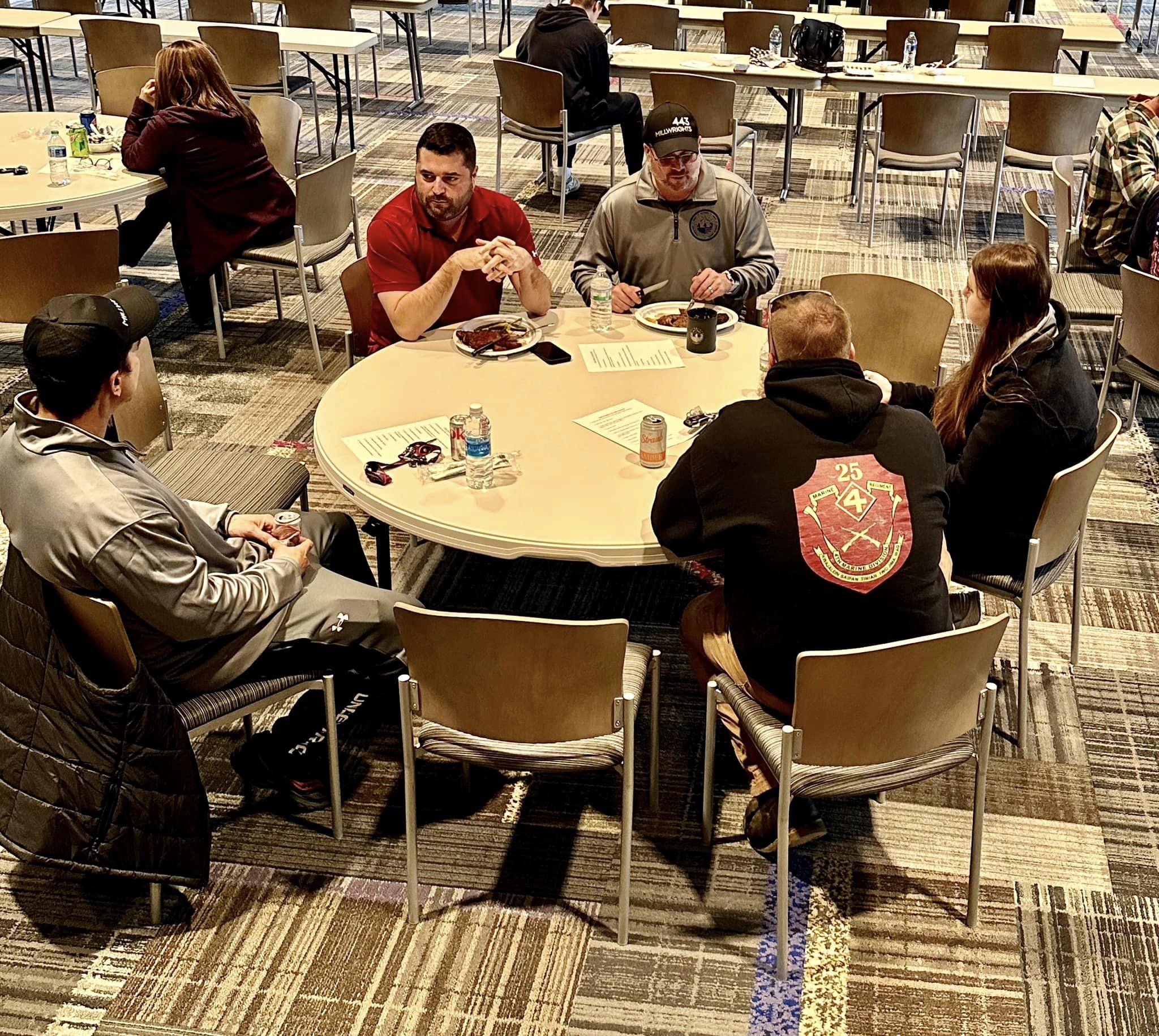 Lunch with veterans at Local Millwrights 443
Thank you to all who have answered the call to serve our great country. I am grateful for your service, sacrifice, and bravery.
Celebrating USMC 248th Birthday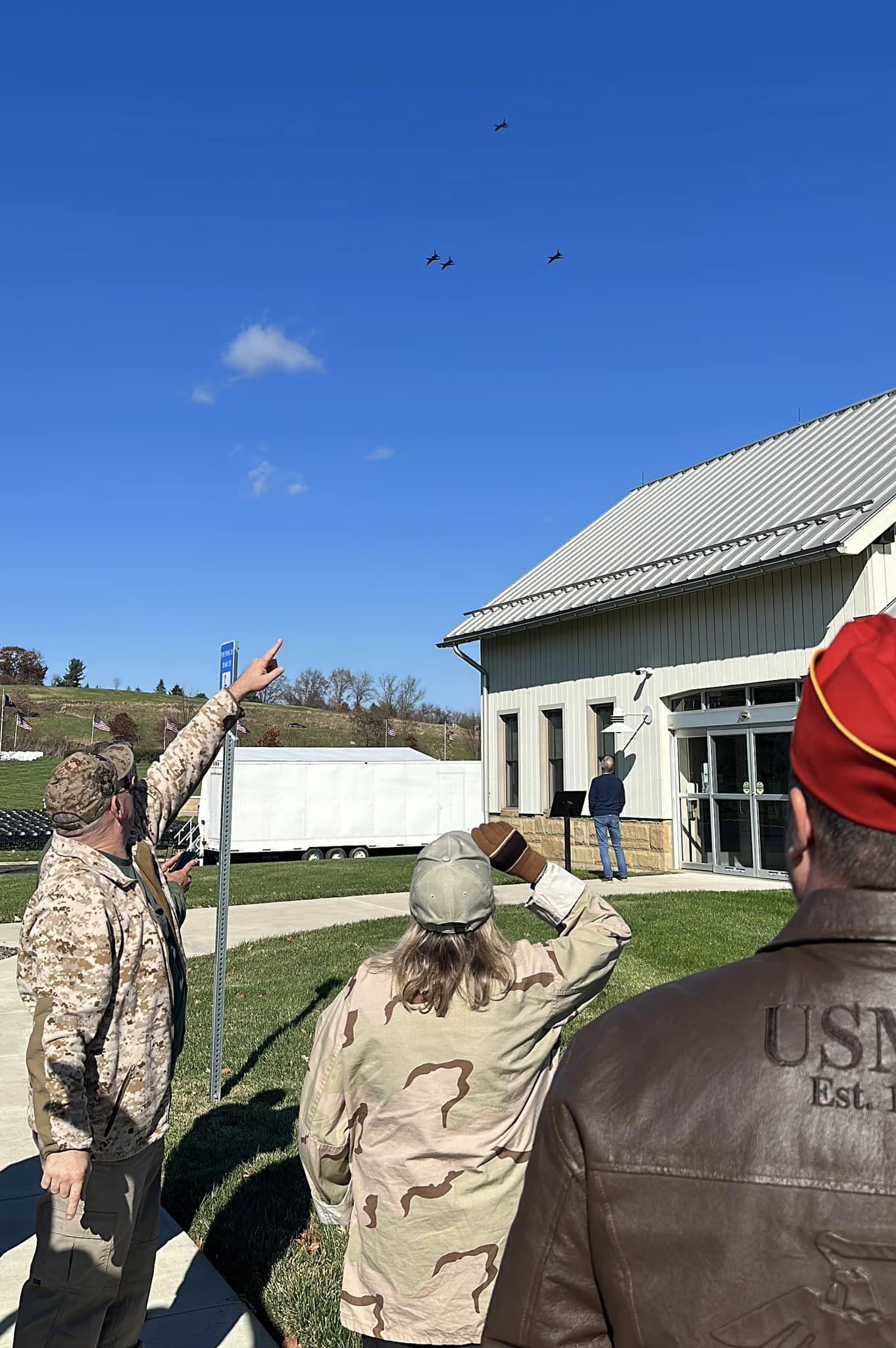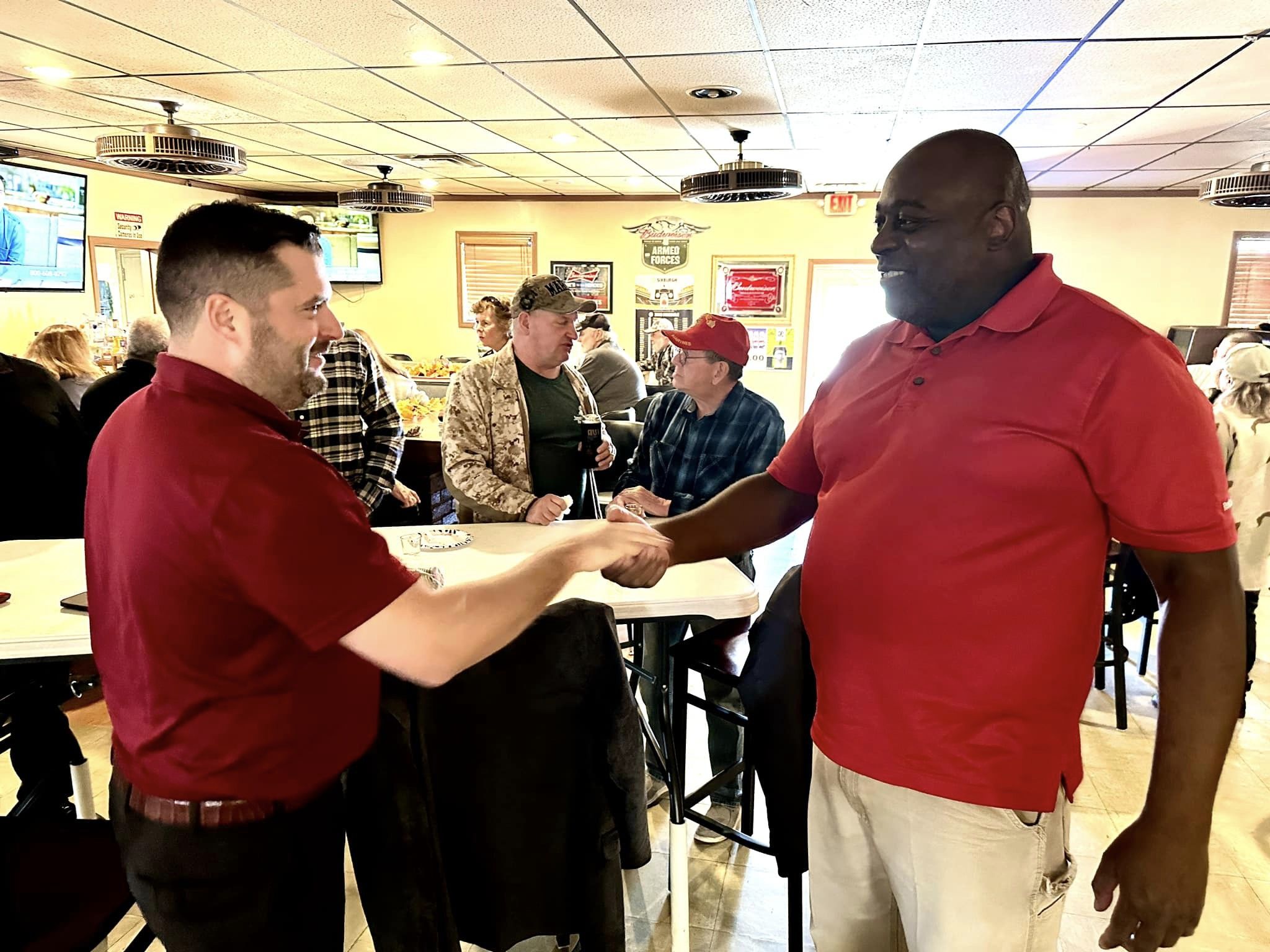 It was great to join with my fellow Marines to celebrate the 248th Birthday of the United States Marine Corps! I attended a flyover at the National Cemetery of the Alleghenies and a ceremony at the Marine Corps League South Hills Detachment 726.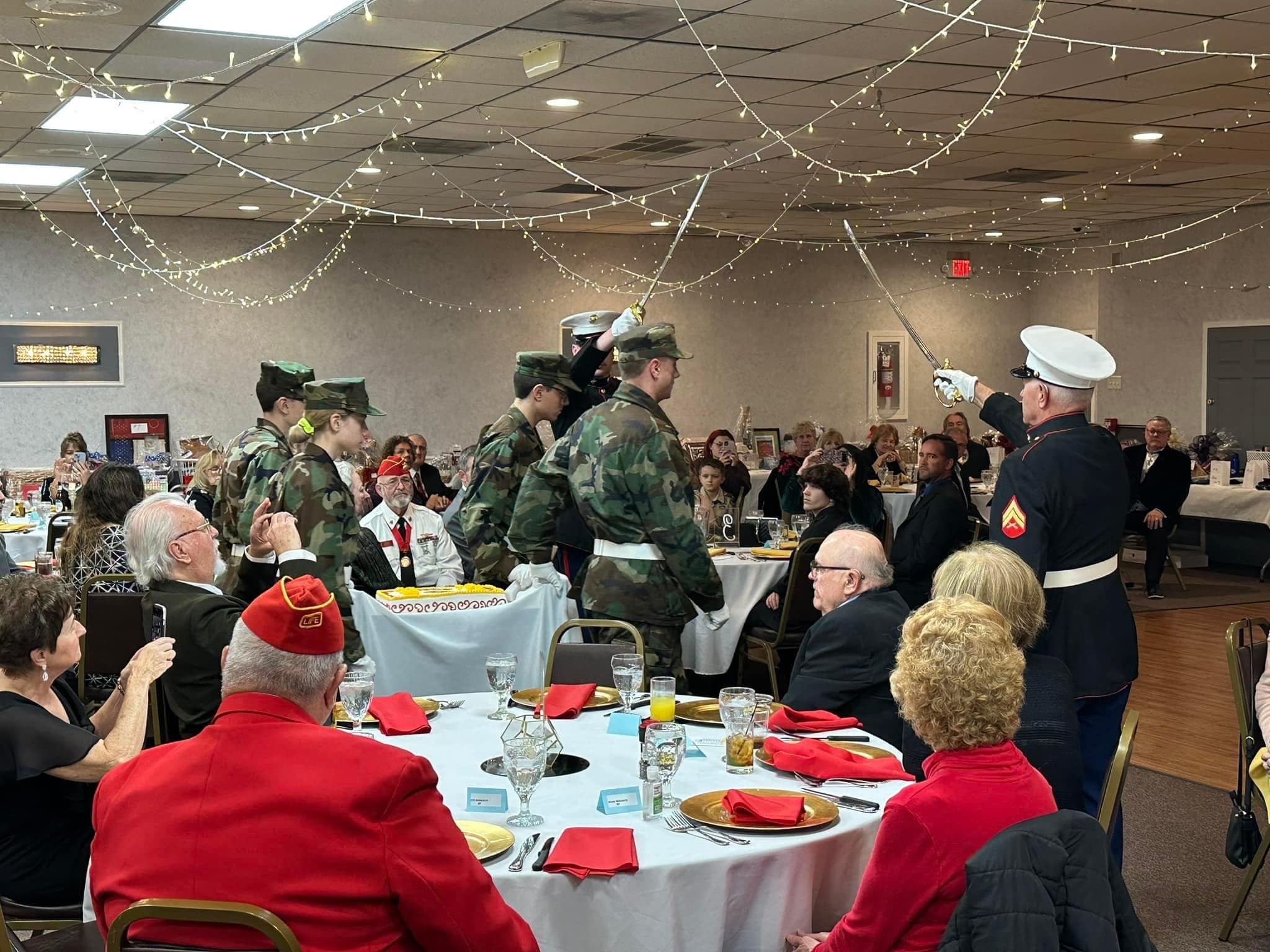 Commemorating PA Medal of Honor Recipients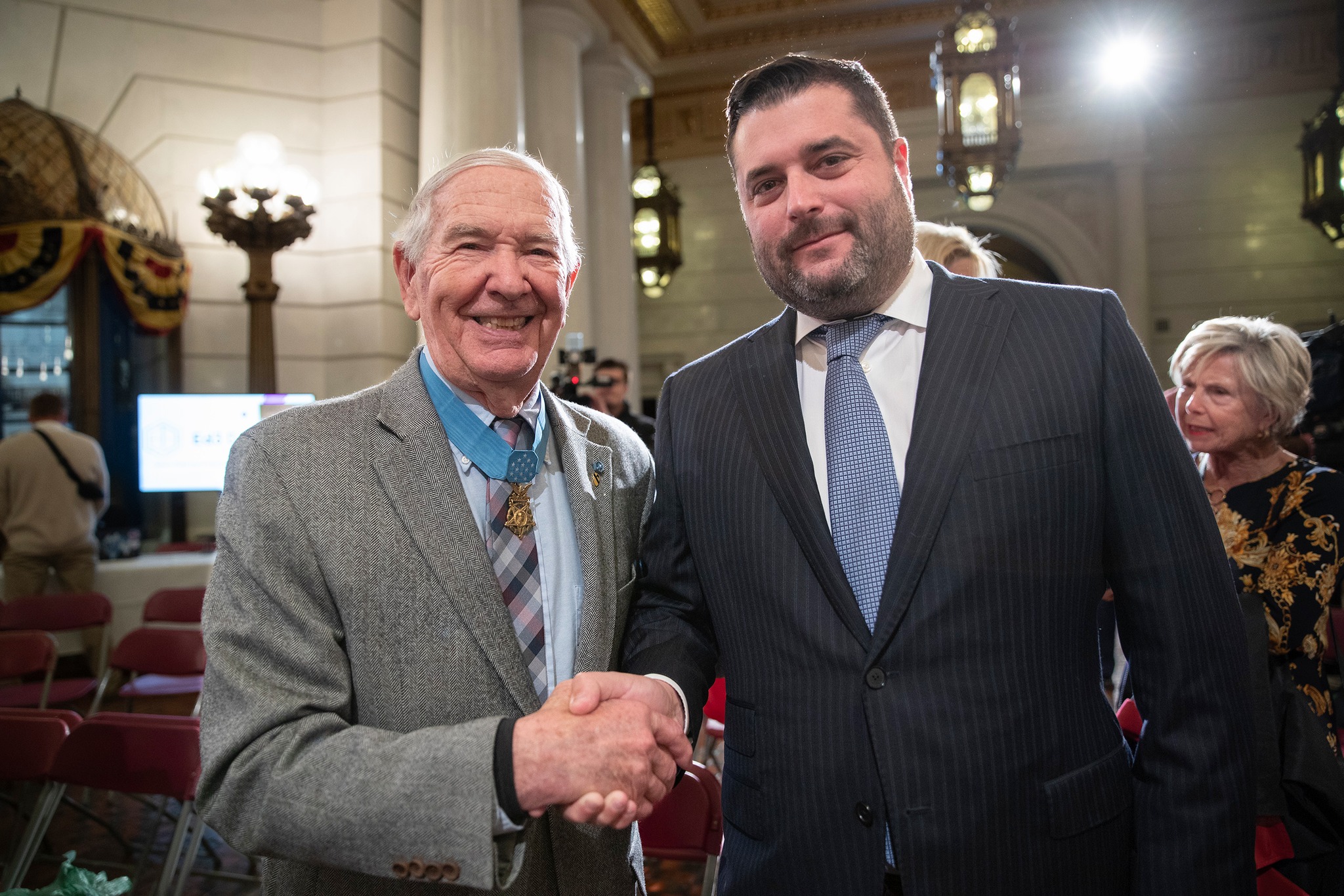 It was a true privilege to commemorate the most recent Medal of Honor recipients at the Capitol from WWII to today – all from Pennsylvania. These 55 individuals received the highest award in our country for military valor in action, and we were thrilled to have First Lieutenant Walter Joseph Marm, Jr. here to speak about his brave story that earned him this prestigious medal in 1966!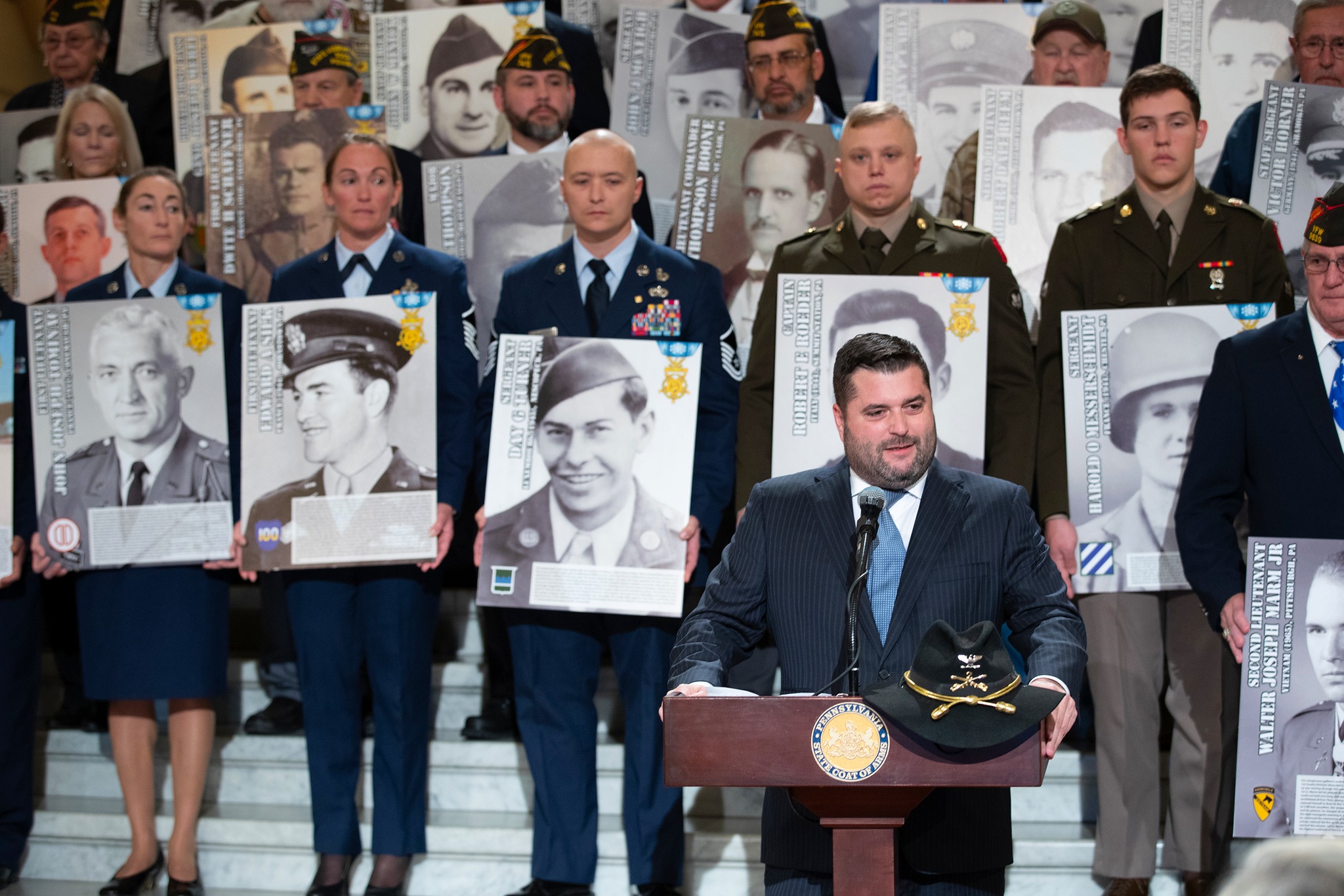 Steamfitters Local 449 Celebrates 110th Anniversary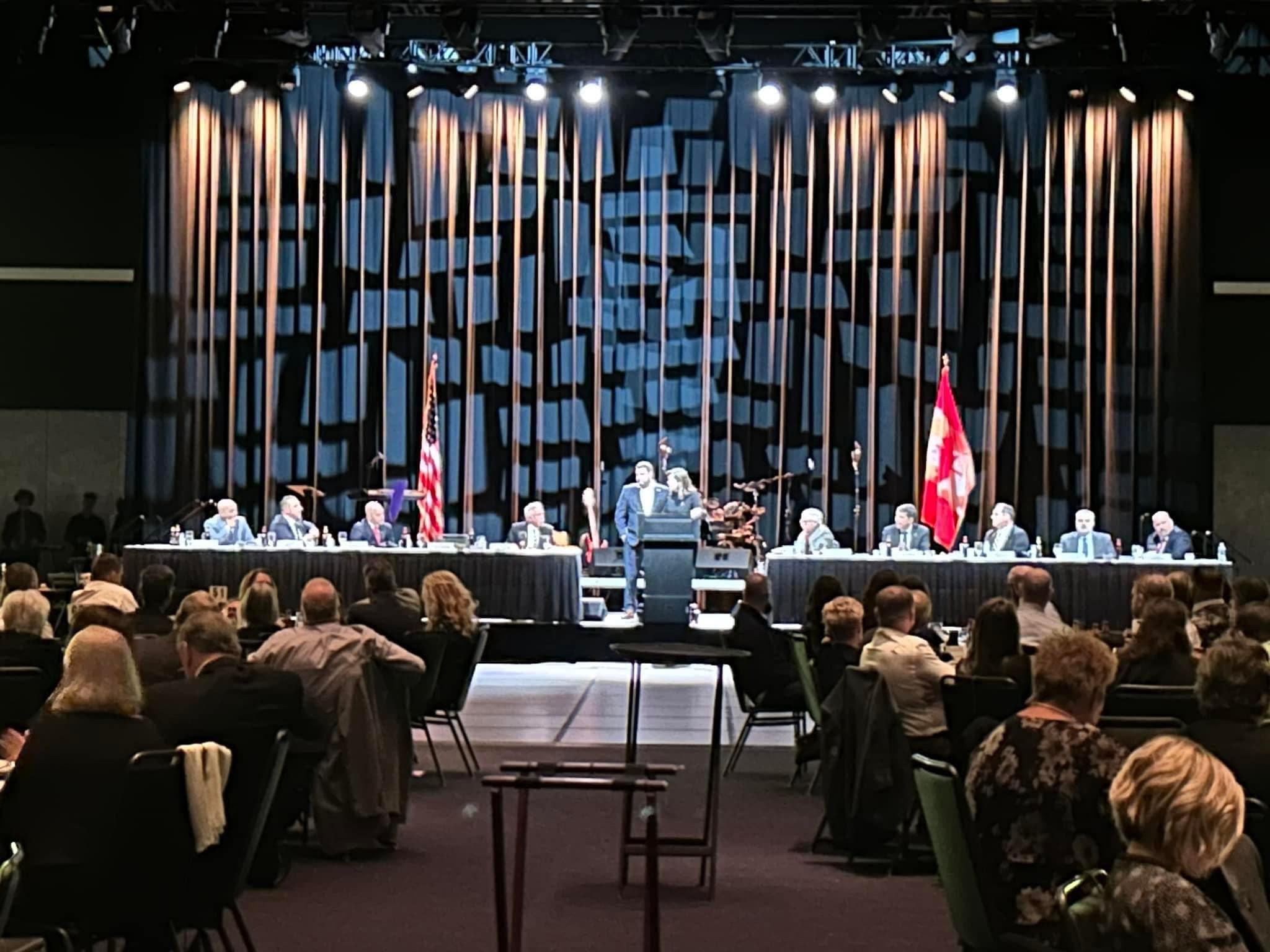 Congratulations to Steamfitters Local 449 on their 110th anniversary! I was honored to celebrate their milestone along with my colleague Senator Camera Bartolotta. Here's to another 110 successful years!
Sewickley Library Celebrates 150th Anniversary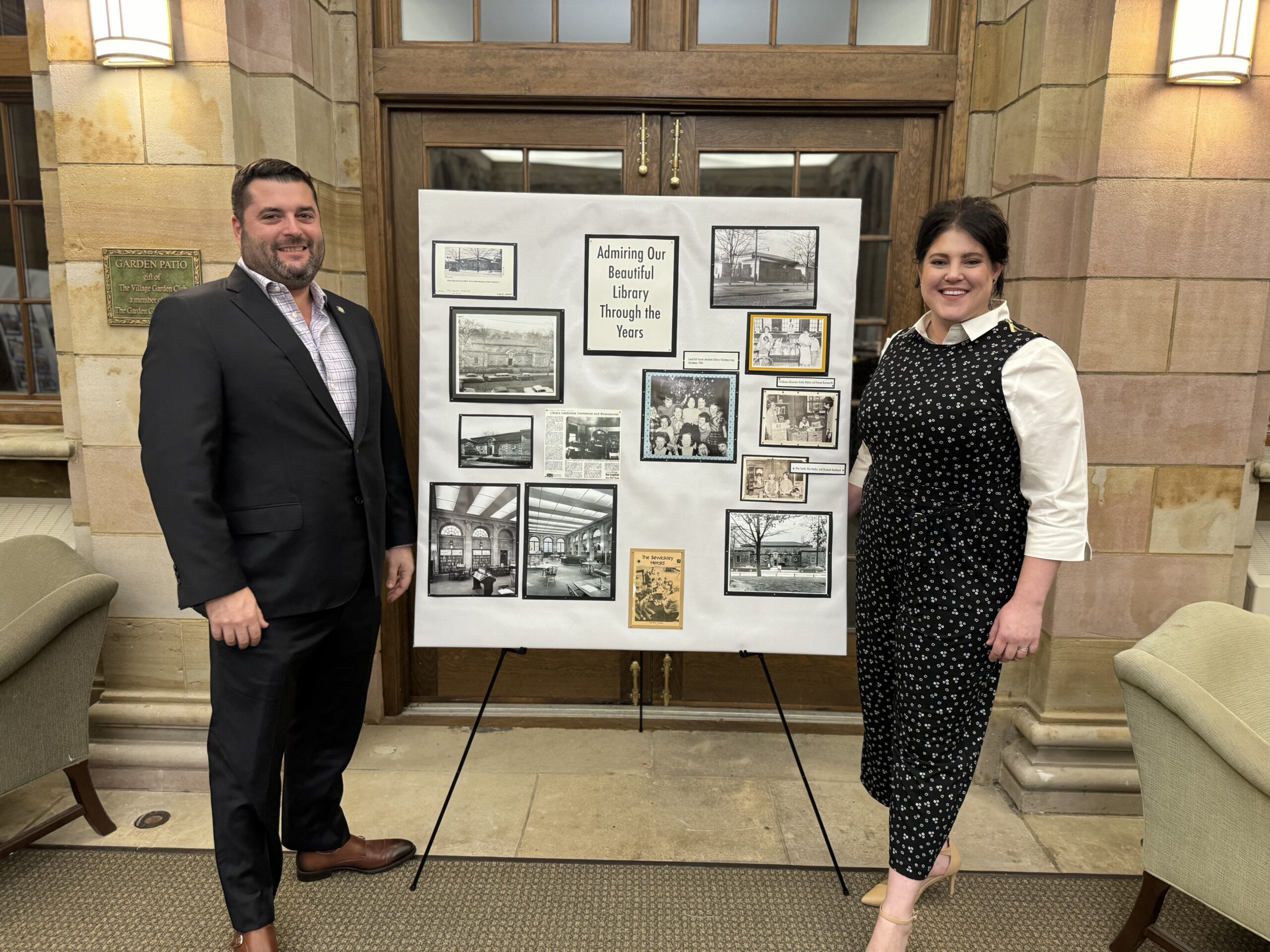 Congratulations to the Sewickley Public Library on their 150th anniversary! I was thrilled to celebrate and finally see their completed renovation after securing funding from the PA Department of Education for their project. I enjoyed learning more about the unique history of this building and I'm excited to see what's to come!
Expanding Access to Precision Medicine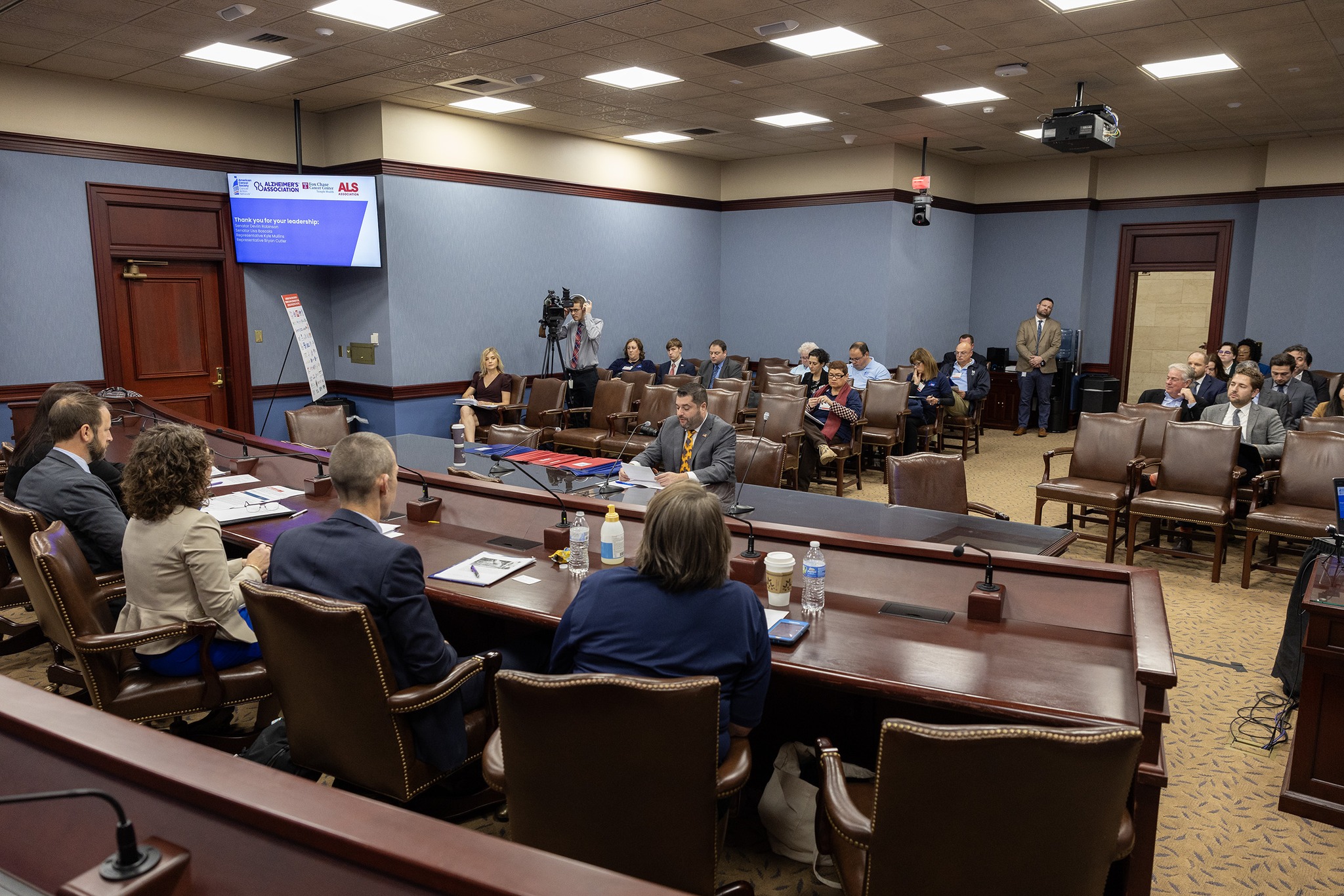 I'm thrilled to have such strong, bipartisan support for Senate Bill 954, my bill to expand access to biomarker testing. This legislation would remove financial barriers to make a path for the best possible treatment plans for Pennsylvanians diagnosed with cancer, ALS, and other diseases. You can read more here.
Lead Free School Drinking Water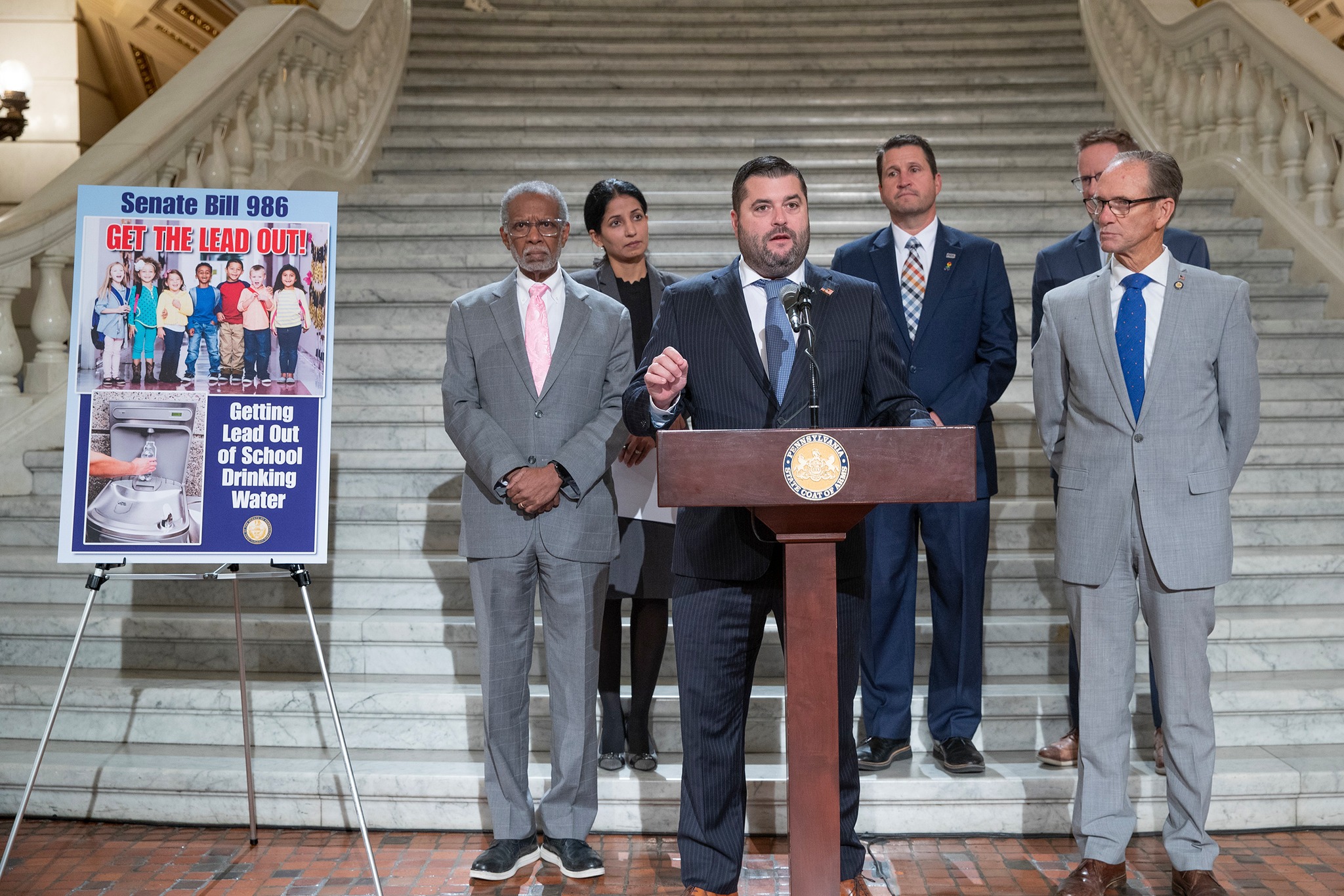 It was great to be joined by Dr. Banku Jairath, pediatrician from Hershey Medical Center, Jeff Ney, Vice President, PA State Education Association, David Masur, Executive Director for PennEnvironment, and my co-prime sponsors on the other side of the aisle, Senator John Kane and Senator Art Haywood, to advocate for lead-free drinking water in schools.
Senate Bill 986 would require testing and mitigation for lead in schools' drinking water and establish the Safe School Drinking Water Fund to ensure all drinking water fountains and bottle filling stations are equipped with certified point of use lead filters. Currently, many of our schools have unsafe levels of lead in their drinking water, which is simply unacceptable. I'm so glad to see this bill receive such widespread support already!
Senior Fair at Collier Community Center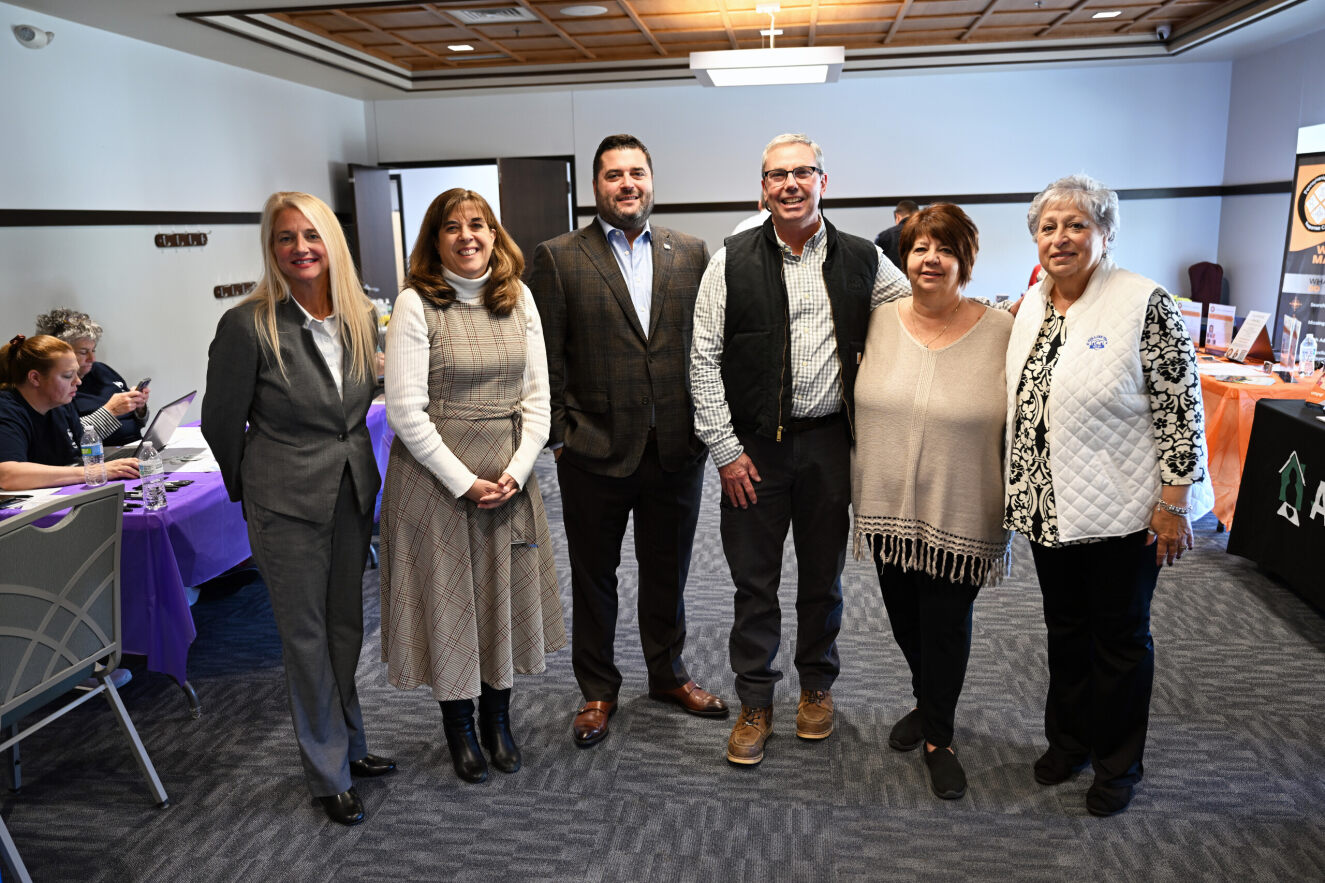 I enjoyed participating in a senior fair at Collier Township Community Center with my colleague Representative Anita Kulik. These events are excellent opportunities for seniors to learn about the resources available to them.
Senate Advances Key Education, School Safety Budget Priorities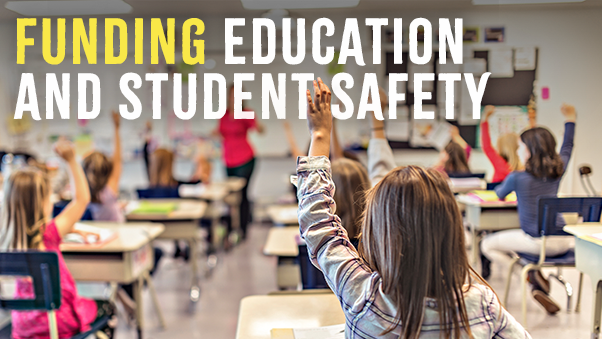 The Senate approved budget implementation language that will drive out critical funding to schools and present a more streamlined approach to school safety.
House Bill 301 allocates funding for several critical priorities that were included in the 2023-24 state budget, including:
$100 million for K-12 mental health programs.
An additional $150 million for education tax credits to provide scholarships to students through the existing Education Improvement Tax Credit and Opportunity Scholarship Tax Credit programs.
$295 million for Ready-to-Learn Block Grants.
More than $261 million for community colleges.
More than $76 million in special education funding for intermediate units.
$10 million to create a new Educator Pipeline Support Grant Program to provide grants to student teachers.
$46.5 million in reimbursements to school entities that participate in the National School Lunch and School Breakfast programs.
More than $70 million in state aid to public libraries.
$14.5 million in funding for career and technical schools.
$7 million to assist distressed schools.
The bill would also ensure greater collaboration in keeping children safe in the classroom by consolidating school safety programs and operations under the Pennsylvania Commission on Crime and Delinquency (PCCD), which currently manages the highly successful School Safety and Security Grant Program created by Senate Republicans in 2018.
Learn more about other ways the bill helps students and schools here.
Funding for State-Related Universities Approved by Senate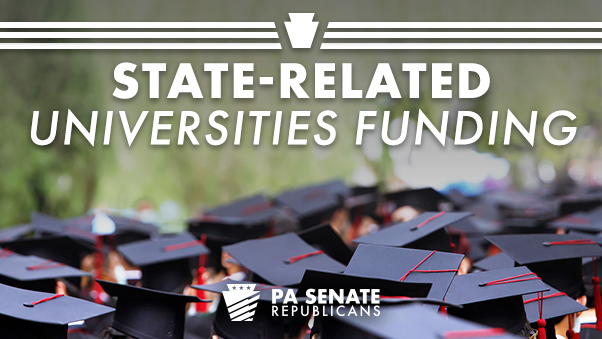 The Senate has voted overwhelmingly to support funding and additional transparency for Pennsylvania's state-related universities. Because the House then also passed both bills, they are set for enactment.
Under House Bill 1461, general support for Penn State University, the University of Pittsburgh and Temple University would remain at the previous year's levels. Lincoln University and Penn College of Technology would receive increases of more than $3.2 million.
In addition, the Senate approved House Bill 1556, which would require greater transparency from state-related universities. The bill would ensure the institutions provide additional information in its annual Right-to-Know Law filing, including information related to contracts, financial statements, faculty, compensation, enrollment, courses and meeting minutes.
According to existing law, funding in the bill is directed to provide tuition discounts for in-state students, and universities are required to meet strict financial reporting requirements as a condition of receiving the money. The leaders of the state-related universities support the funding bill.
Veteran and Military Family Appreciation Month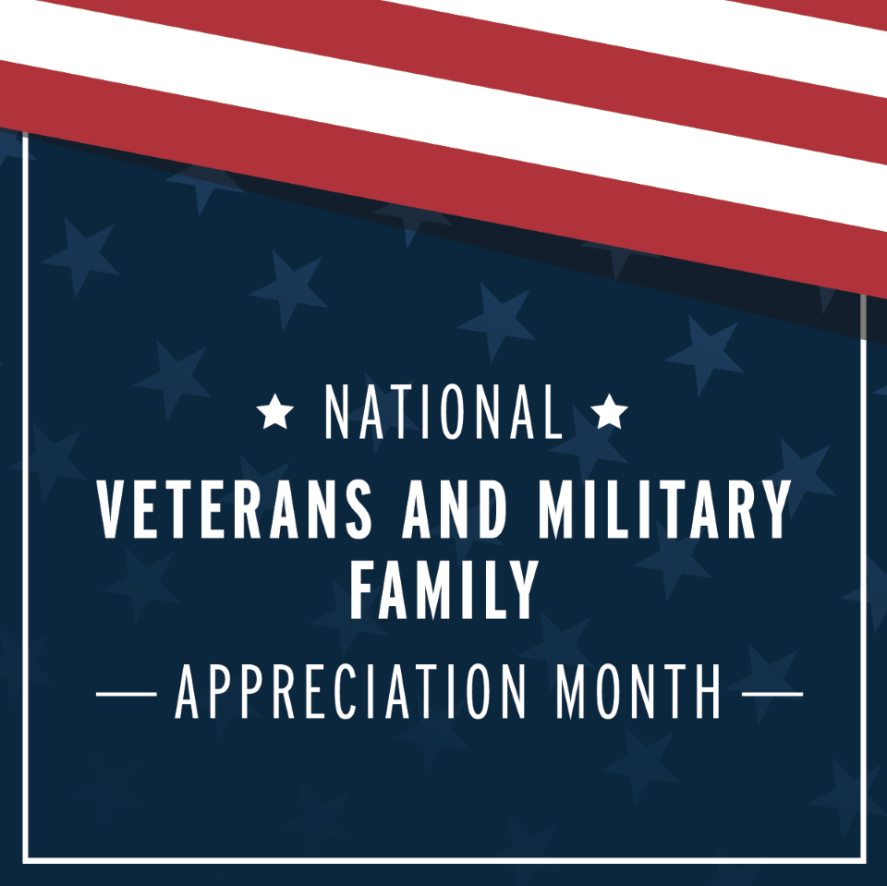 Behind every veteran and service member is a strong family. Let us take a moment to recognize the families of our heroes and the unique sacrifices they make every day.

For anyone who hasn't already signed up to receive my e-newsletters, you can get on the mailing list here.