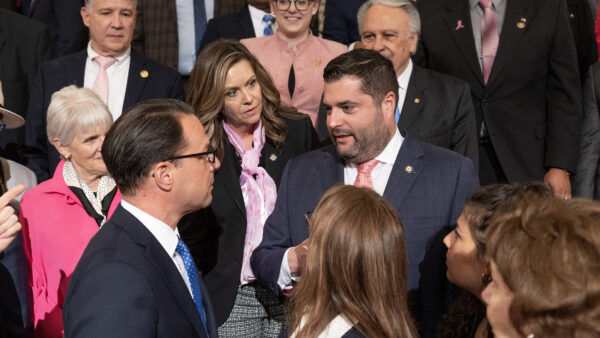 Senate Bill 8 eliminates costs associated with breast cancer screenings and genetic testing
HARRISBURG – Pennsylvania today became a leader in the efforts to combat breast cancer after Gov. Josh Shapiro signed into law a first-of-its-kind breast cancer screening measure co-sponsored by Sen. Devlin Robinson (R-37), alongside Sen. Kim Ward (R-39) and Sen. Tracy Pennycuick (R-24).
"This new law will save the lives of our mothers, sisters and daughters," Robinson said. "We know that early detection is one of the best ways to combat breast cancer, and with the signing of Senate Bill 8 into law today, Pennsylvanians will no longer have to worry about cost barriers to these lifesaving cancer screenings."
Act 1 of 2023 – or Senate Bill 8 – eliminates all costs associated with genetic testing and counseling as well as breast MRI and ultrasounds for Pennsylvanians with high-risk conditions like dense breast tissue, a personal history of breast cancer, a family history, a genetic predisposition, or prior radiation therapy.
Approximately one of every eight women are diagnosed with breast cancer, and Robinson shared the story of his family's cancer history as he urged passage of Senate Bill 8 when it came before the Senate in March.
The act takes effect in 60 days.
CONTACT: Allison Dutrey