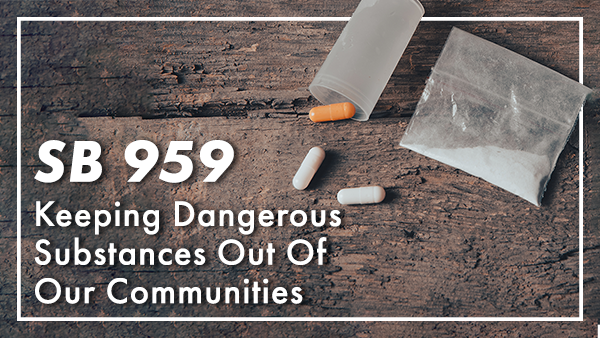 HARRISBURG – The Senate Judiciary Committee approved legislation today sponsored by Sens. Devlin Robinson (R-37) and Lisa Baker (R-20) that would update Pennsylvania's controlled substance scheduling.
A controlled substance is defined as a drug, substance or immediate precursor included in Schedules I through V of the Controlled Substance, Drug, Device and Cosmetic Act. Senate Bill 959 would amend the act and allow for the scheduling of controlled substances in Pennsylvania to automatically follow the federal government's Drug Enforcement Administration's classification whenever a new substance is added.
"We have seen dangerous new drugs appear on our streets, threatening the safety of our communities," Robinson said. "Due to the lengthy rulemaking process in Pennsylvania, it can take years before the new drugs get added to our state's list of controlled substances. Aligning state and federal processes will aid in the opioid epidemic fight, help law enforcement be aware of emerging drug trends and make our communities safer."
"This bill will greatly help prosecutors and law enforcement go after those dealers who concoct dangerous new synthetic drugs," Baker said. "The fight against illegal drugs is a constant battle to stay on top of emerging trends. Unfortunately, there will never be a crystal ball that will tell us what the next fentanyl or bath-salts will be. This bill, however, is vitally important because it allows law enforcement to act swiftly when dangerous new substances appear on our streets."
The bill now moves to the Senate for consideration.
CONTACT:
Allison Dutrey